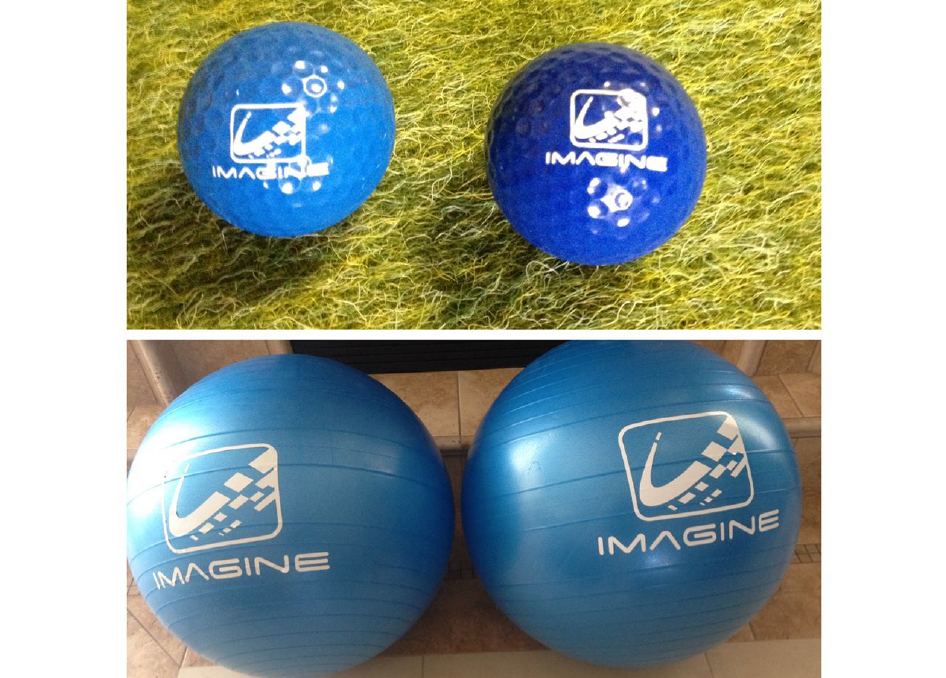 by Dan Montgomery, President of Imagine Products, Inc
Here it is! The last decade of our look back at NAB. The 2010s were an exciting time for Imagine Products. Our current crew was all hired this decade. In fact, many have been here for almost the entire decade. As we continue to adapt to the new way of living and working from home, we feel very fortunate to be apart of the Media and Entertainment Industry. Even though many are out of work at the moment, please remember that the content YOU create is what is sustaining sanity around the world right now. Stay strong. Stay healthy. Stay positive.
The infamous blue balls made their first appearance.
Other than our software, our blue balls might be the most recognizable feature of our company! What started off as a fun giveaway quickly became a long standing joke. In 2013 we had a Putt Putt themed booth. You can see it here in this throw back video by Curt Pair, there are some great cameos in here!!
Many coveted our blue balls over the years. They were an ideal icebreaker and a great source of rest for many during those NAB demos. Those balls were a staple of our NAB booth for 5 years!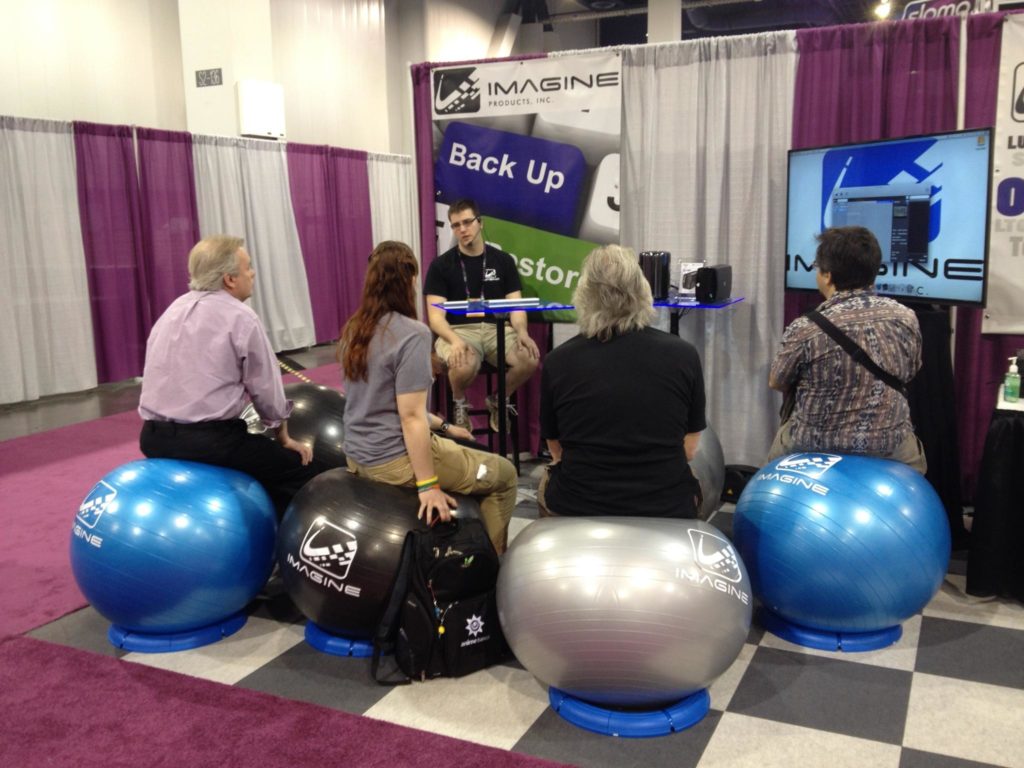 2013 was also the year we learned LTOs can be a bit fragile. One HP drive shipped to Vegas arrived unusable because we'd forgotten to remove the tape when it was powered down. An HP representative repaired it on the show floor! That same year, Discovery Channel published an LTO delivery specification. While building up our booth and preparing for the show, Mark and Mike camped out in a hotel room to slam Discovery modes into our PreRoll Post application. The Discovery folks were totally blown away when they stopped by the booth to see we had it working already!
In 2015 we went to a 20 x 20 booth.
This was awesome because we could now utilize a hanging sign… but wow did that come with a whole new set of headaches. We showed up one year with it hanging completely lopsided and spinning like a top!! It was a fun way to start setup as we all just starting laughing uncontrollably. That same year we had an anchor box stolen during setup…. this was not so funny as it held MANY electronics. Mike ran around the conference center like a mad man and some how found it tucked back behind some dumpsters on the loading docks. Even though it took two people to carry it in, his adrenaline was high and he somehow hulked it all the way across the show floor on his shoulder! We still tease him in amazement over this.
New traditions
The 2010s were the beginning of some very special traditions for Imagine Products. The Haufbrauhaus became our 'end of show' celebration spot. What better way to wrap up the week than a giant stein of beer and some tasty German food?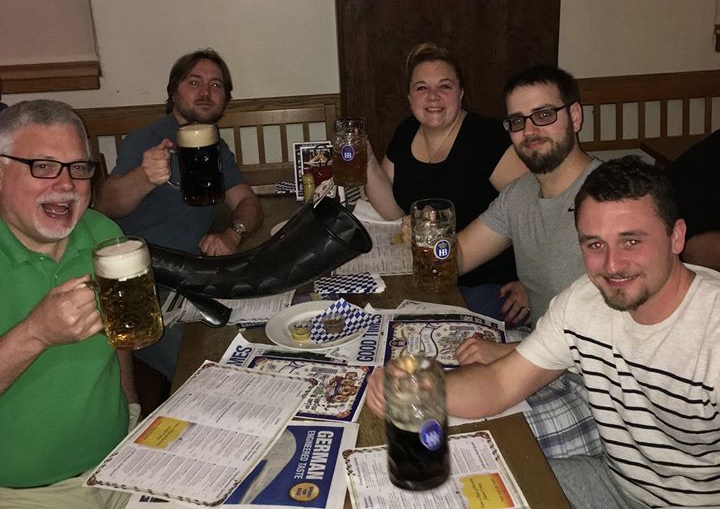 We will miss these traditions and all our friends this year. NAB 2021 will bring a new found excitement in the industry and we can't wait for that!! Until then my friends.
Read Parts 1 – 3 now!
NAB: A Look Back, Part 2. The 90s