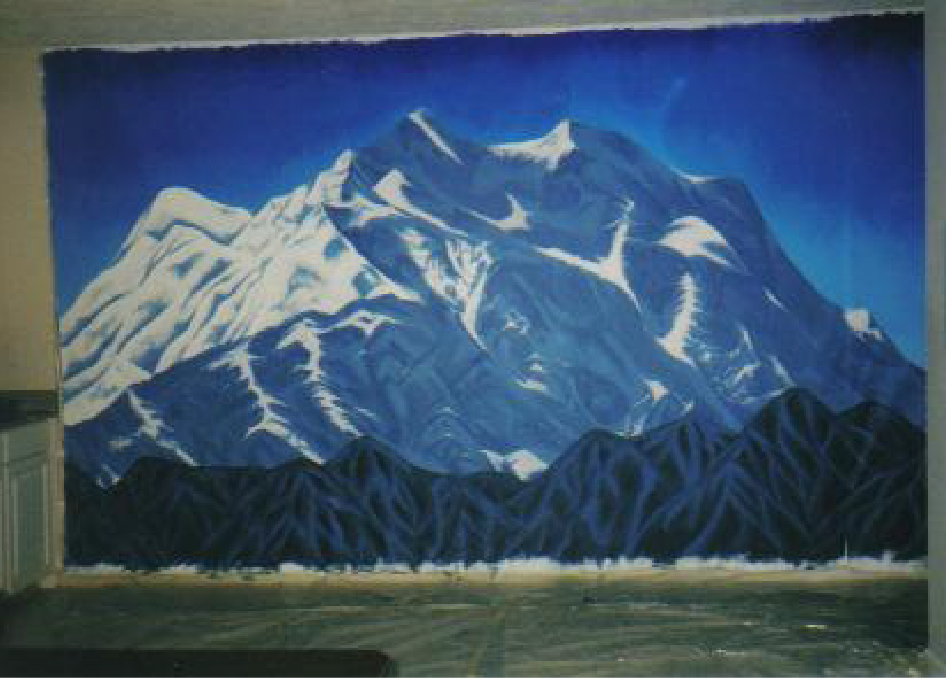 by Dan Montgomery, President of Imagine Products, Inc.
We are on day 2 of our stay at home order in Indiana but the company itself has been 'WFH" since March 16th. Although the meaning of "business as usual" has changed, we are still working hard to bring you new workflow solutions. We are also continuing our look back on previous NABs.
This time we focus on the early 2000s.
We had fun with our 2002 Olympics themed booth. That year I was invited to attend the Olympics, you can read all about that in this blog. The booth was a linear 10×20 with a painted canvas back drop depicting the mountains surrounding Salt Lake done by my daughter. Our badges hung on red, white and blue ribbons. And the computer demo stations were ski's in an X fashion to resemble tripods.
In 2005 we were invited to show our Mac video logger on the Panasonic main stage. We were the first with the ability to quickly preview P2 HD material without first transcoding to QuickTime files. Even Apple took notice of our P2 methodology and implemented it themselves into Final Cut Pro later that year.
New Apple G4 powerbooks at that time featured a PCMCIA slot that accepted the P2 video card form factor. So it was easy to pop a P2 card out of the camera and into the laptop. Panasonic's booth was packed! Everyone wanted to get a close up look at their groundbreaking HVX200 camera. The first HD handheld under $10,000.
This was pre-ShotPut Pro for us!! We had MANY years were we exhibited or demoed in other companies booths like; Primera, Cache-A, Sony, Panasonic, RED, JVC, Convergent Design, Canon and Apple. Throughout the later 2000s we continued our relationship with Panasonic offering improvements to support P2 workflow. Likewise we helped RED, Sony and others with digital workflow solutions creating different ShotPut version for each. That's how ShotPut Pro was born. In 2008 we released ShotPut Pro – one offloader to rule them all! (Yes that's a Lord of the Rings reference, you're welcome.)
The early 2000s marked a pivotal time in our company's history.
Much of our time at NAB molded the company and the software we would develop over the next ten years. The relationships we made at NAB in the early 2000s are still some of the most powerful and influential today. We are looking forward to getting back to see our friends in 2021.
Read Parts 1 & 2 now!