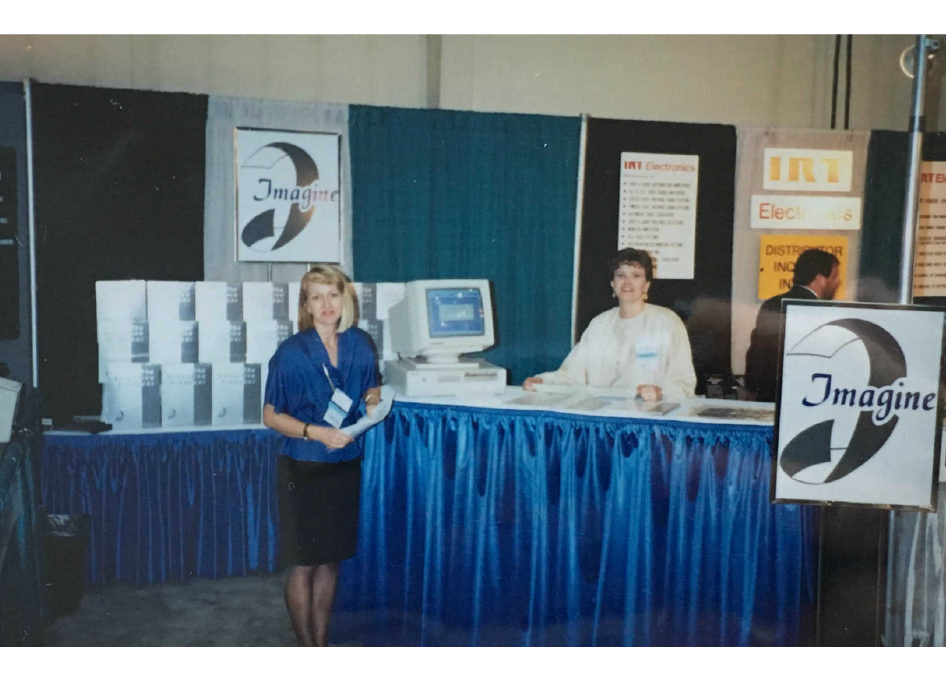 by Dan Montgomery, President of Imagine Products, Inc.
While preparing for the NAB Show this year it occurred to me that this would be my 30th year attending and exhibiting. The developments of the Coronavirus have obviously rocked the world causing life as we know it to change not only day-by-day, but hour-by-hour in some cases. The health and safety of everyone is and should be the top priority. We are taking measures to keep our employees safe by closing the office and working from home for the foreseeable future.
Being a trade show veteran I have often joked that "Anything that can happen has probably already happened to me," because it has! I've often thought a great reality show would be 'Making the Show'. Behind the scenes of all the things that go wrong leading up to opening day and yet it all somehow seems to work out. The Coronavirus effect is something new all the way around, even I am in unchartered territory here.
No longer preparing for a major trade show like NAB has afforded me the time to take a step back and reflect on years past.
Imagine Products was established in January 1991. Our first product was a DOS video logger. It was programmed, documented, replicated and shrink wrapped in less than 4 months. You guessed it, just in time for the NAB Show. We secured a 10×10 booth and used a bunch of product boxes as the backdrop. It featured a single PC to show off the software. The computer had a fancy color monitor and oodles of hard disk (40 MB!). Some people stopped by just to touch it!
Seriously though, our stand did get lots of traffic. Location, location, location! We were in the 'tin shed' just down the aisle from the Video Toaster. For you newbies the shed was located on the lot that is now the South Hall. From Central Hall you had to walk across Desert Inn Road to get to it.  Cops in jack boots sternly directed traffic to keep everyone safe.
Kiki Stockhammer was wowing the crowd with the amazing Amiga switcher (the Toaster).
I remember a sports car in their booth that everyone thought was being raffled. Turns out it was just a prop to get you to watch the looping video clip. In it Penn and Teller explained how one could save enough money by using a Toaster to buy a car like that! I'm sure more than one person dropped their card in the fish bowl without first watching the video thinking they were entering a contest. Come to think of it, Penn and Teller master illusionists were perfect pitchmen for the Toaster.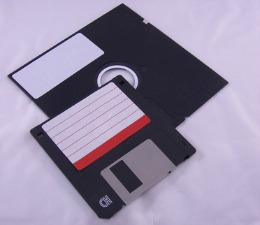 That first show was a success. We made our first sales right on the exhibit floor including NBC, NASA and others. We gathered lots of leads and dutifully mailed hundreds of 3.5" demo floppy discs afterwards. Follow up calls proved disappointing though as no one had such modern PCs. They all needed 5.25" floppies! And yes, over the next couple years we mailed thousands of those.
It's fun to look back and remember when but it also reminds us all that although life is uncertain now… the show will go on. Over the next few weeks will be post more NAB look backs as well as a look forward in this ever changing world. Until next time, stay healthy and safe M&E friends!