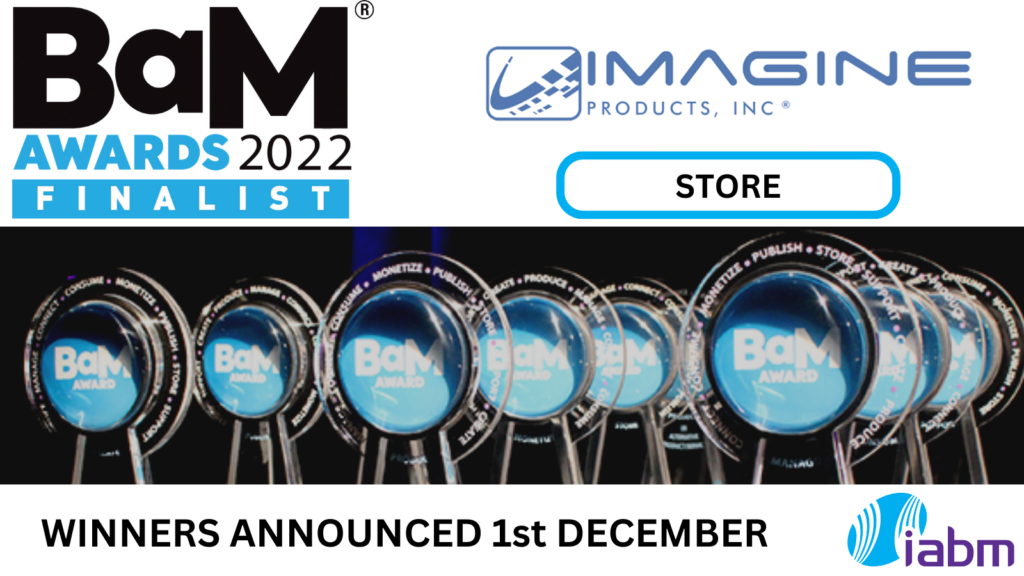 Early last week the IABM announced the shortlist for its IABM BaM Awards® 2022, naming ShotPut for CinemaStation as a finalist in the Store Category.
ShotPut for CinemaStation is a collaborative effort that integrates class leading software from Imagine Products® with high performance storage servers from Synology and QNAP. Through this, users are given a workflow that they know and trust, with the power to finish jobs anywhere from 50% to 300% faster. ShotPut for CinemaStation offers end-to-end production workflow: offload, edit, archive, and delivery to post or cloud with 3:2:1 copy mode support out of the box. Systems are also portable and self-contained for easy use on location or in a studio with battery or line voltage.
Hardware
Bundled NAS models from Synology and QNAP are engineered for reliability and data safety, with selectable data encryption at 256-bit AES. Storage is matched to the most popular camera models from RED, Blackmagic, Canon, and other key industry players. Not only does performance exceed that of single drives or RAID systems, but it also offers expandable capacity on demand, tailored to the users' needs and budget. Because of this, your NAS system can grow with you, and you only pay for what you need.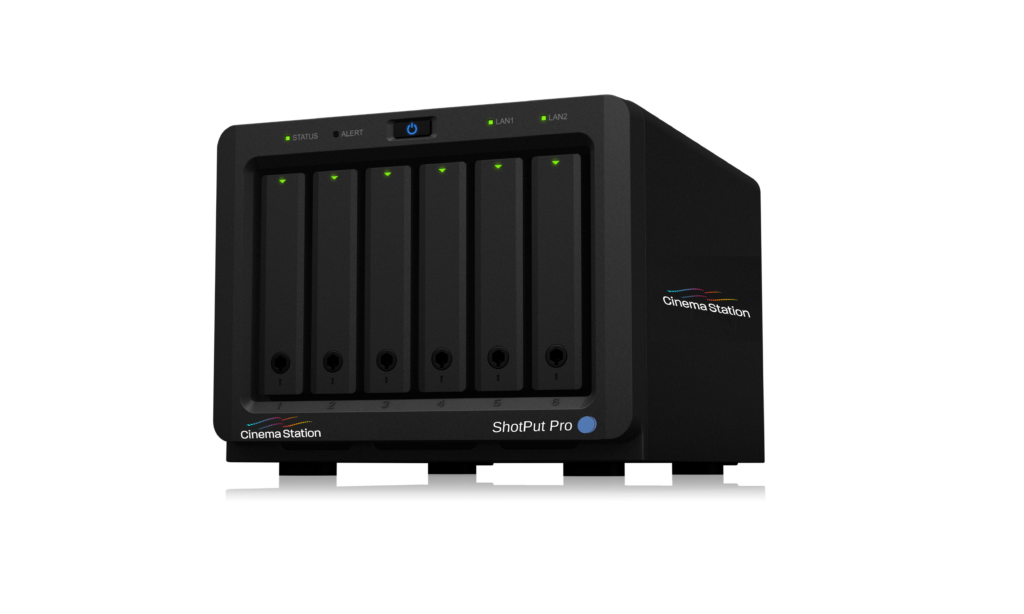 Software
An all-new UI created by Imagine Products for ShotPut Pro helps to manage and protect your camera data with the same user friendly workflow trusted by so many industry professionals. Cameras are supported with customized configurations developed with the user in mind. Powerful features include editing at high speeds, sharing to cloud at ground-breaking 5G data rates, and writing to SSDs for delivery to post.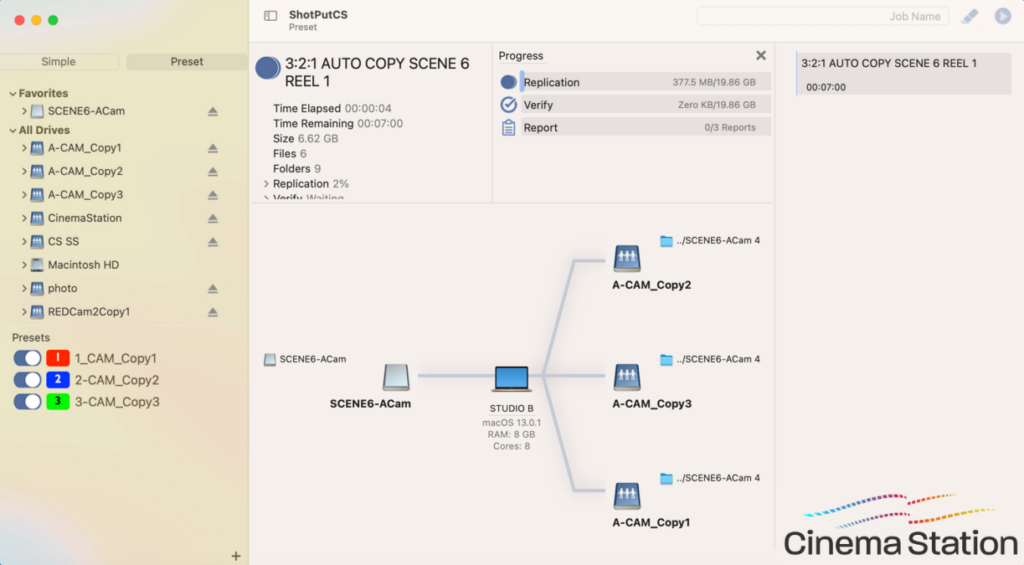 Priced like a camera accessory, this system meets the most demanding production requirements whether it be a feature film, episodic, short, documentary, or live TV. Your investment even comes protected with a 5-year manufactures warranty and advance next-day replacement services. All said, ShotPut for CinemaStation truly raises the bar for speed and protection.
Additional information will be available December 15th, 2022.
###
About Imagine Products, Inc.
Imagine Products develops high value and innovative digital video software to backup, view, share, transcode, and archive media assets. Each application created is made with three ideas in mind; make it powerful, make it easy to use, and make it affordable. Imagine Products has been creating applications and utilities for everyone, ranging from media and entertainment professionals to beginners, for more than 30 years.
For more information contact:
Luke Erny
Digital Marketing Coordinator
Imagine Products, Inc.
Phone: (317) 843-0706
Email: marketing@imagineproducts.com