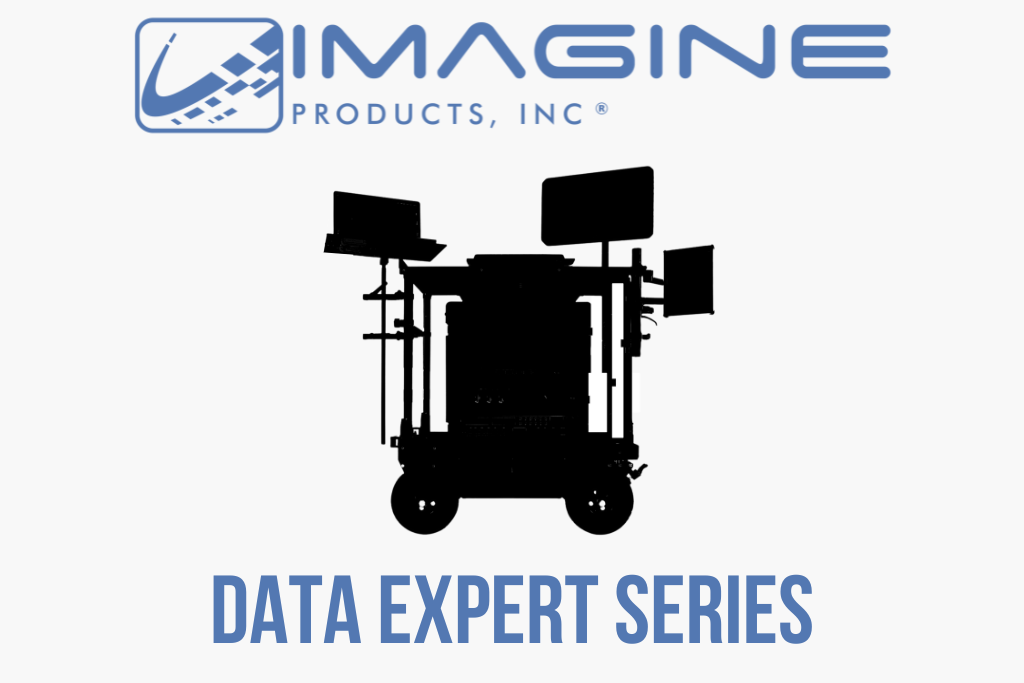 Imagine Products is excited to announce the start of our Data Expert Series! Throughout the year we will be featuring each of the talented media and entertainment professionals below, on a weekly basis, asking them questions about their experiences on set, what's in their toolkit, and tips they have to share with others. For this series, we have included individuals with varying levels of experience and a wide variety of roles, ranging from DITs and Data Wranglers to ACs and Editors. It is our hope that through sharing their experiences we can help stimulate conversation and inspire others who are interested in film production. So check out each of our Data Experts and learn about them from their bio, we promise you'll be hearing more from them soon!

Samuel has worked primarily as a DIT and Media Manager the past few years. In addition to working as a DIT, he also has numerous AC, drone op, and editor credits.

Tristan is 32 and has been a DIT for over 10 years. He started out as an Apprentice in UK with the BBC. Shortly after that he got his first main job in TV as a Digital Technician. After that he's had many many jobs as a Camera Assistant and Data Wrangler but quickly found his skill set laid in Data management and DITing. He loves his job!

Adam has been working as a DIT in Vancouver, BC since 2014. Initially hired as a digital loader to help out on the 2nd unit of the dramatic series Alcatraz, Adam was an early adopter of Shot Put Pro and other Imagine Products software. He now works primarily in network episodic and feature film projects for a variety of studios including Disney+, NBC Universal, Amblin Entertainment and Netflix among others. Adam has travelled extensively for his work to a variety of province and territories as well as the United States and Guam for work.

Jane is a DIT in Los Angeles with 15+ years of experience. She also teaches DIT/data management classes using ShotPut/Resolve workflow and specializes in high data processing for multicamera shows.

Alexandru is originally from Romania, but is currently based in Belgium. He's been a DIT since 2010. Over this period he has worked on 30+ international features and series, as well as hundreds of commercials. He's been lucky enough to be able to travel for work all over Europe, Northern Africa and Asia, and work with some of the best DPs and camera crews out there. Since 2016, he co-owns a video production company called SeeDigital with his partner. They also continue doing DIT projects together.

Adomas has been working in the film industry since 2011. As a DIT for eight of those years. He has experience working with Netflix TV series and feature films, local Lithuanian production companies as well as with Scandinavian and German studios. He is looking for an opportunity to offer his services to all European countries.

Born in Louisville, KY, Antoine has always had interest in film from his early days of documenting life events on his parents Sony camcorder. His passions eventually led him to Atlanta, GA where he obtained a Bachelor's degree in Film from Georgia State University. While in college he gained the opportunity to be a Production Assistant on Musiq Souldchild's "So Beautiful" video shoot. The shoot lasted 16 hours but the networking has lasted him a lifetime. One being an Art Director by the name of Tim Barrett where he learned cinematography and mastering set design. That sparked the founding of his own business, Kutt Kreww Films, LLC. A company where he could showcase his videography and editing skills that he has developed over the years. Since then he has worked for a number of productions as an Editor/ DIT / Data Wrangler.

Joshua started as a Commercial editor in 2001. Since that time, he's worked in every aspect of production, from pre to post. After working jobs as a technical director, PA, and AC he was offered his first DIT position. At the time, he had a very broad idea of what that entailed but no real understanding of it. It was an instant fit. Something about the work and his mind, created a calmness where others have chaos and confusion. He truly loves his work and has been so fortunate to be able to make a living doing it for the last 7 years. He has been able to work on a variety of projects from reality shows to episodics to commercials to sports to features & documentaries. Currently he is working on Player 54, a Docu-Series about the XFL airing on ESPN. He handles 2 different teams in the field with 5+ cameras. He offloads via Shotput, generate proxy files, then uploads to their Post department.

Pedro is a 21 year old DIT with over 3 years of experience on set! He;s been on over 8 feature films in the last year and numerous commercials, music videos, and documentaries. A few notable brands/companies he's worked with are Nike, Netflix, Fila, Coke, Lifetime, Sony, BBC, MLS, and many more! His rig is an Inovativ cart, 2 monitor set up, paired with the all new Mac Studio capable of handling any type of footage thrown at it. he primarily use Shotput Pro and Davinci Resolve throughout his workflow. In his opinion, Shotput Pro is the best offloading software and has got him through all his previous projects without a single problem!

Joshua is a filmmaker, photographer and lecturer who has been making films since he was 15. He teaches at NIDA, USYD, UON, SAS, TAFE, JMC and others. He's managed huge TV shows for SBS, ABC, Discovery, Nat geo and more. He's had to use ShotPut Pro on many productions and has recently completed working with First Nations filmmakers in NSW filming elders and their stories. He trained the students how to use shot put pro to make sure everything was wrangled correctly and safely!
Tebatso is a passionate filmmaker who is working to learn everything that he feels he should know as a human being. He is currently a data wrangler in South Africa with aspirations of becoming a DIT.

Hunter has been working with cameras for 10 years as of January 13th. He has experience in many different roles and bounces around between 1st AC'ing, 2nd'ing, Loading, and he recently made the jump to DIT. He's enjoyed working as a DIT as it keeps his engineering brain constantly working on different rigs, kits, workflows, and integration.

Jan is a DIT and Data Wrangler originally from the Czech Republic. She has a wide range of expereince abraod working in Austria, Germany, Switzerland, Italy, and Spain. Some of her credits include work on Army of Thieves, Buko, and most recently Das Märchen vom Frosch und der goldenen Kugel.

Alexandrous is an electronic engineer, currently working as DIT on set (to keep himself updated), and is the CEO of ALMA RENTAL, a company dedicated to offering set services such as DIT, DATA, VIDEO and digital laboratory. Some of his most notable projects include work on Preso No. 1, Narcos, Conniving Renata, and La Lectora.

Trevor is a Union Loader based out of Chicago with 2 seasons of television, 2 features, and over 50 commercials and Corporate jobs as a loader under his belt. Currently he is loading on NBC's Chicago Med using ShotPut Pro.

Afrika has worked on major shows and movies as a media manager for years and she's never met another black girl who manages media full time. She's known for wrangling 30+ cameras with ease, impeccable drives and beautiful color coded logs 🙂 She loves my job!

Vishal always uses the best industry leading software and hardware to deliver every time. His company's motto is to "Go ahead… press 'RECORD', everything else is looked after."

Kenny started off his career as an Editor. He then moved on to work as Colorist during the digital era. Now he is starting to branch out on set and is beginning to work as a Data Wrangler with more film being shot on digital. He is hoping to make the jump to DIT soon.

Mark only started working as a DIT in January 2022 and has accumulated 8 DIT credits so far.  His previous career spans 30 years in technology working for global hardware and software vendors with a specialization in Data Backup systems.  With a fascination for technology; combined with a passion for film-making, Mark has finally found his dream job.  Normally working from a DIT Van, he recently acquired his first Cart and is building a mobile system to work on set. Based in Bristol, United Kingdom, Mark lives with his very understanding partner Heike and 2 cats who has supported him on this crazy journey to become a DIT.

Dimitrios has been the D.O.P. At MODIANO S.A. Production house in GREECE since 1996.

Marcos is a Director of Photography based out of the San Francisco Bay Area. He works primarily on Documentaries and Commercials. He is not a professional DIT, but does get asked to backup the footage and ship drives. He has ShotPut Pro on his laptop and likes the reports that are generated because he believes it gives the Production Company extra confidence in his professionalism. He also runs a YouTube channel about video production.

Diego is a Data Manager in Italy. He works on TV Series, Film and Spot.

Chris has been working as an editor in the video industry since he graduated from Point Park University in 2016. During his time within the industry he has worked a wide array of projects that include: full length documentaries, local themed television shows, sporting events highlights, online marketing videos, branded YouTube videos, and other non-fiction projects. Currently he works for Rocketfuel Studios as a full time editor creating awesome, story focused content. In addition to his responsibilities as an editor he has begun working as his team's designated DIT whenever a project calls for one.