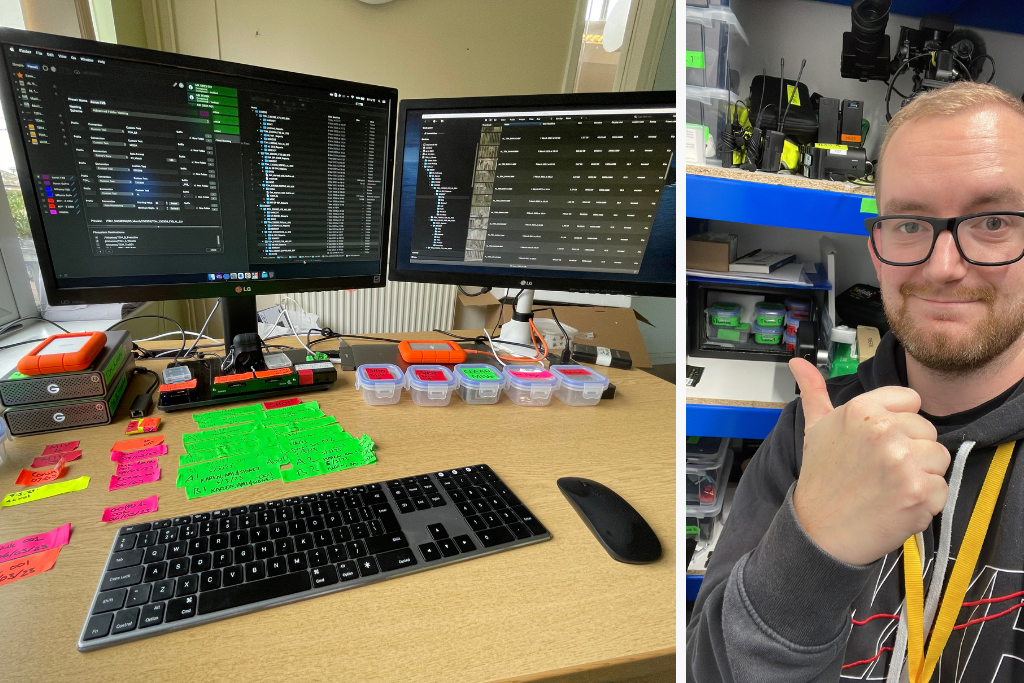 Hello and welcome! First of all, thank you so much for being here. Before we get into the specifics of your set-up, could you give us some background info on how you got your start and some of your past experiences in the industry?
Tristan: Hello and thank you for inviting me to be featured as one of your Data Experts, sounds weird being called a data expert. I still feel like I have more to learn even after 10 years working in this industry as a Data Wrangler/DIT. I started as an Apprentice with the BBC in 2011. Which at the time we were still using Tape but slowly switching to Digital, so it wasn't till my first contracted job in TV where I discovered what a DIT was or did. My first job was actually called a DIT however it was more overseeing and maintaining the productions camera kits. I would occasionally walk a hard drive to the post house but it wasn't until I was asked to Wrangle for a hidden camera series when I discovered my true calling. However, I still wanted to explore different avenues within my TV career, so I gained experience working as a AC. I enjoyed camera assisting as I had always dreamed of becoming a camera operator and eventually had the chance to become 2nd shooter on a few daytime tv shows but I was always drawn back to wrangling while sipping on a cup of tea. So I decided to pursue only roles of Data Wrangler/DIT.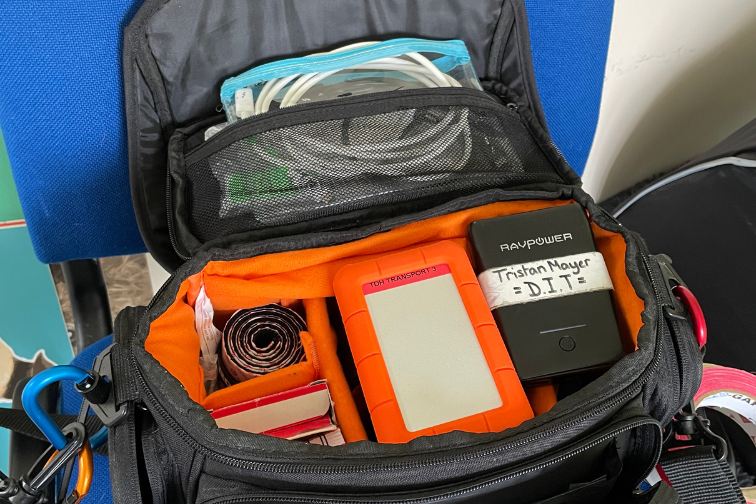 What types of productions do you usually work on? What are the main ways in which they differ from each other?
Tristan: I work primarily on Unscripted shows up and down the UK, most are observational documentaries… Obs-Docs we call them in UK. I have dabbled in Reality and Entertainment productions as well.
And a follow-up question to that, do you have a favorite type of production to work on?
Tristan: My favourite and really only sort of show is documentary, every doc is different and your always meeting new and interesting people. I have worked on many different types of docs from Construction, Police Access, True Crime to Animal Docs.
Now everyone has different preferences and a different cart/workstation set-up, could you tell me about yours?
Tristan: For me, in most of my productions I'm luckily enough to get a desk on location as we normally have base where we are filming. So I've never really had the need for a cart and in the UK, Data Wranglers tend to get sent to the corner of a dark room, left to there own devices! So luckily on my current show I'm in a comfortable corner office. I now use dual monitors which makes juggling tasks and data a lot smoother. I am meticulous in my organizational structures and have a specific way of labelling to ensure smooth running of my set up. But on occasions I have worked out of the boot of my car, on the passenger seat, in a bar kitchen, anywhere were the rugged drive can sit without being knocked around.
For those that may just be starting to build their cart/workstation, or are in the early stages of it, what are some pieces of equipment that you consider absolutely essential?
Tristan: Speed and efficiency. Fast Media, Efficient Drives and that will give you a robust set up. Its a lot easier now with the technology we have, solid state media and thunderbolt transfer speeds. So there's no longer an excuse for slow wrangling. Its how efficient you make your system. Every production is different, no show is the same and no set up will be the same. I've had jobs where I can be turning around up to 40 cards a day, its about not getting over whelmed by it all, which is why a lot of people get very anxious about what we do. If you have a solid system in place it will go smoothly. It also helps to have great software like ShotPut Pro. I automate everything which relieves a lot of the stress. Inset a card, drag and drop into the queue and hit go, Folders are created with dates, cards are number automatically. I like to make my job as easy as possible and ShotPut does that for me.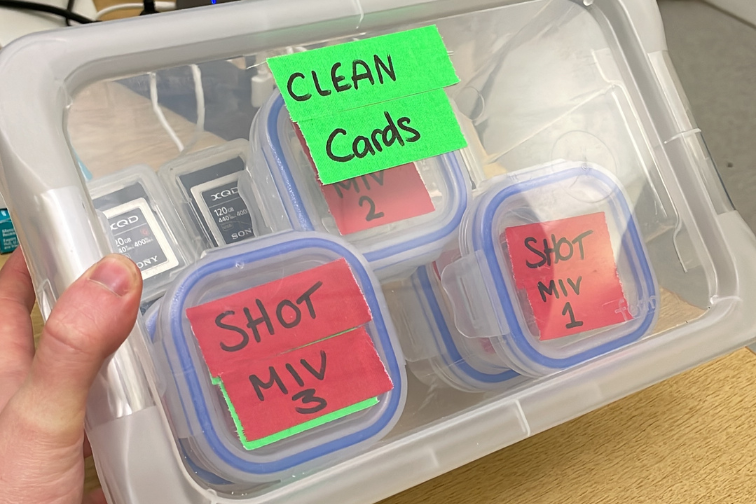 Going along with the previous question, do you have any tips for beginners in the field? What's something you wish you knew when you were first starting out?
Tristan: Ask for advice, shadow. You'll learn more by asking. If a junior member of the crew wants to learn what I do, I show them and let them do it. You can't learn by watching, you learn by doing.  I was thrown into the deep end when I started out and that's not the correct way, especially when you're looking after a production's biggest assets, and you're in a rush. Even today I'm still learning and I've worked with other DITs where I've picked up on tips and tricks that are now essential to my workflow.
Thanks so much Tristan. And be sure and check back each week for another Date Expert Interview!