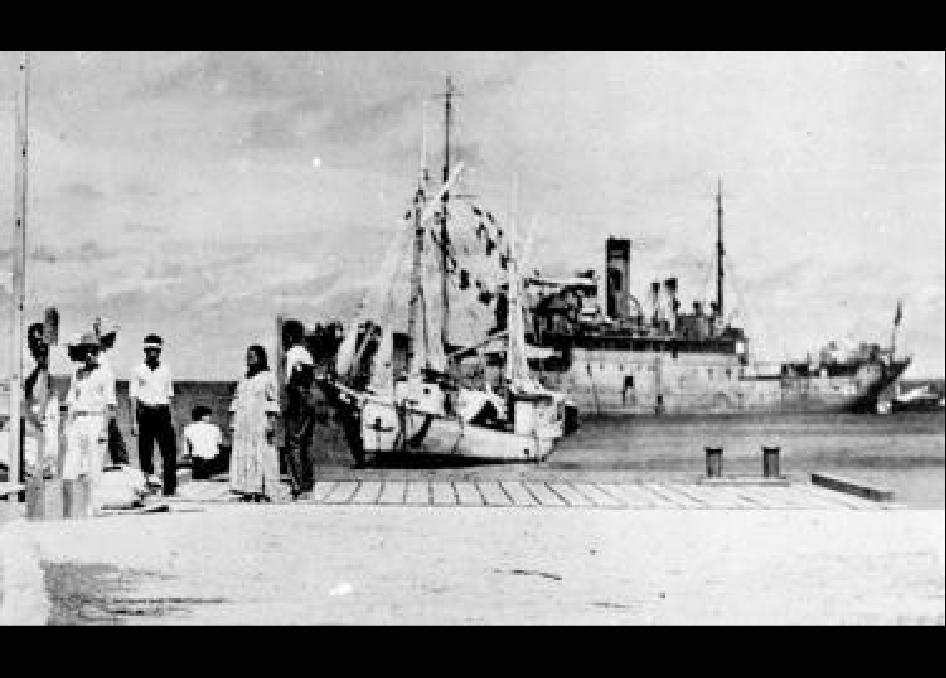 The recent flurry of news and controversy over History Channel's purported 'new' evidence and ensuing Docudrama regarding a theory about Amelia Earhart's disappearance brought back memories about our company's involvement in the search.
Amelia Earhart was an American aviation pioneer who disappeared over the central Pacific Ocean during an attempt to make a circumnavigational flight in 1937. Earhart received the Distinguished Flying Cross, which she was awarded as the first woman to fly solo across the Atlantic. She was also the first woman to be honored with this award.
As an Indiana company, an aviator and history 
enthusiast myself, Earhart has naturally always been an inspiration. In fact, whenever I travel to the Los Angeles area I always try to fly through the Bob Hope airport in Burbank. There you'll find a bronze statute and some interesting facts about Amelia and her use of that Lockheed airstrip back in the 30's.
As a small company, we sometimes recruit customers to assist us with manning our tradeshow booths. And so it was in 2007 that I asked Mark Smith from Oh Seven Films to join us at NAB Las Vegas. Mark was an early adopter of Panasonic P2 cameras and had been a long time user of our then popular videologger application, HDLog. So he was a natural to speak with potential customers on the show floor about his use of our products and emerging technology, etc.
None of us knew Mark very well when we were making small talk at dinner one evening. He casually offered "I'm off to the South Pacific again next month." He told us about his involvement in the search for Amelia as the videographer for The International Group for Historic Aircraft Recovery (TIGHAR).
He proceeded to explain what a long journey it is to the small island of Nikumaroro, previously known as Gardner Island, where the group thinks she landed and was stranded as a castaway.
Mark had been using our software to catalog the mountain of visual historical items from things like newsreels of the day, interviews with people involved in the preparations and logistics of Amelia's last trip, and others offering opinions and documentary evidence over the ensuing years. The cache of materials filled several banker boxes and spanned various media types from film to videotape. All of it carefully indexed and cataloged with the help of our software!
This excerpt is from a user story written in February 2008:

TIGHAR recruited Smith to shoot the 16-day archeological exploration of the island seeking clues to Earhart's presence there. "Because of the limited space aboard ship, on this particular trip I was the production team, camera, sound, and director, with a little jungle cutting thrown in on the side," the DP said. "The HVX200 was an excellent fit for this production. Since I would be working single-handedly much of the time, choosing a camera that gave the best image quality in a small, easily transportable package was of prime importance."

Smith had traveled to Nikumaroro with TIGHAR in 2001 on a similar research trip. "I made that trip with a BetaCam, two DV cameras, a very large box of videotape, a myriad support gear and an assistant," the DP recounted.

"Hauling around all that equipment in tropical heat that often exceeds 110°F was no picnic. Luckily, the shifts in camera technology over the last six years greatly facilitated this trip, as my equipment package was dramatically smaller and lighter."

"Shooting exclusively on tape during the earlier trip (2001), we'd encountered some problems with condensation causing tape transports to shut down until the moisture cleared out, even after we took extra precautions to prevent this condition from happening," Smith said. "I wasn't sure how a P2 camera was going to react in essentially the same conditions."

Smith's 2007 equipment package comprised the two P2 HD cameras (the second HVX200 as back-up), an AJ-PCS060G P2 Store, a Macintosh PowerBook loaded with HD Log, three hard drives for storage, two wireless microphones, and grip/lighting package for outdoor use.

"Each day at 7 a.m., a skiff (small boat) moved the first work crew about a mile down the island to a landing channel blasted in the reef nearly 50 years ago, where we climbed out into thigh-deep water and waded ashore with our gear," Smith said. "At low tide we got out on to a wet reef which was notoriously slick and slippery."

"From there, we would either trek about a kilometer down the beach to one of the sites being searched in the old colonial village, or hike through the jungle to the lagoon shore where we stored another skiff used to travel three miles down island to the Seven Site, the castaways campsite that TIGHAR began excavating in 2001," Smith said. "There we faced another wade ashore Shooting on Niku carrying our gear through deep water and lagoon muck."

"Even though I'm an experienced hand working with P2 media in the field and managing workflow for post purposes, I had some concerns as I was going to be out over the horizon in terms of resources," he added. "Whatever I took had to work without trouble because once the boat was en route to Nikumaroro, there was no turning back, no skiff rides to the imaginary floating rental house on the other side of the island."

Smith shot on 16GB P2 cards, off-loaded to the P2 Store as needed, and backed up everything after each day of shooting. Using HD Log's P2 Offloading feature was "a blessing to be able to make 3 backup copies at once" of all the raw files from the P2 Store. Smith's choice of format was 720 30pN, which he considered the best quality/drive space/ shooting time trade off.

"I offloaded all footage from each day to one 750GB hard drive as MXF files, and to a second 750GB drive as QuickTime movies exported from Imagine Products' HD Log Gold," Smith said. "The MXF files would be my copy for future editorial purposes, and the QuickTimes were made so TIGHAR staff would have access to all footage simply by connecting the drive to a computer—one of the huge advantages of file-based acquisition."
TIGHAR and Mr. Smith have been to the island several times in their efforts to find conclusive evidence. So far they've turned up only circumstantial evidence of an American castaway including the remains of several campfires, and U.S.-made items 
such as a jackknife, a woman's compact, a zipper pull, and glass jars.
Mark as it's turned out has proven to be a great Beta tester for Imagine Products and a friend for over a decade – and he looks pretty cool flying a drone!
But wait, there's more!
Check out this video that captures an…. interesting moment during his adventure.