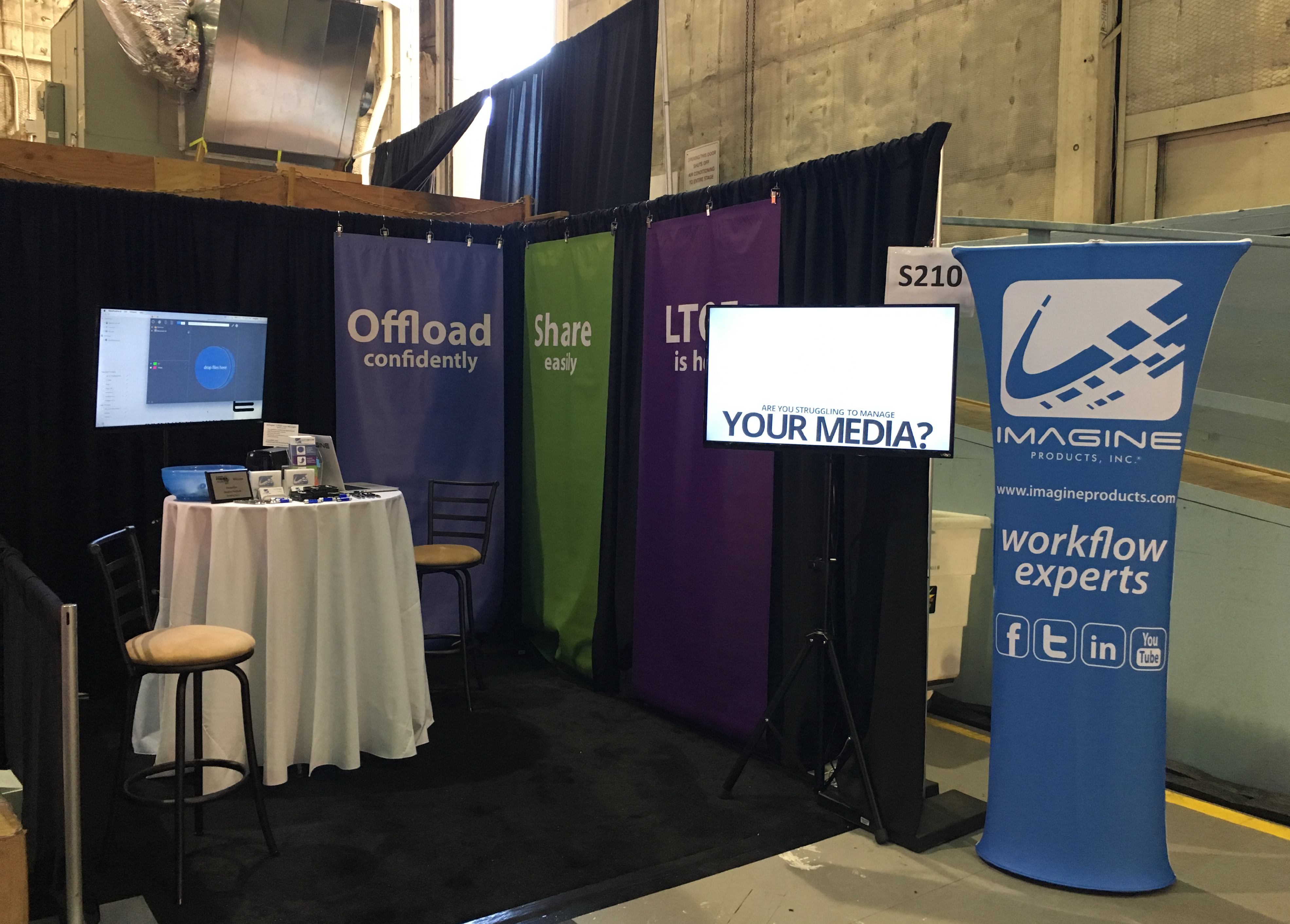 CineGear is always a great show. Who doesn't love being on the Paramount lot? There's an incredible amount of history in one place AND there's more being made everyday. This year we were on Stage 15 which has been home to some incredible movies and tv shows like True Grit, The Hunt for Red October, The Birdcage and Glee. Probably the coolest building I saw was the furniture warehouse – what I wouldn't give to walk through there!
New at CineGear for us this year was PrimeTranscoder – it's a transcoding app – as if that weren't obvious from the title. Between that and talking about long term storage with PreRoll Post I don't think I stopped talking for a solid two days. Which is great particularly since that's my job!
One of the coolest things about being in Hollywood is the casual name or project dropping. We talked to people who had worked on Guardians of the Galaxy and American Gods and learned how far and wide our software has traveled! We heard horror stories of lost media and hero stories about how ShotPut Pro saved a project (and probably someones job!). We also made some people VERY happy by announcing ShotPut Pro 6 for Windows would be released as soon as we got back – and it was (and it's awesome)!
Overall it was another incredibly successful show for us. Check out some of our pictures below and if you are looking for workflow tools – look no further, We've Got Your Back(Up)!