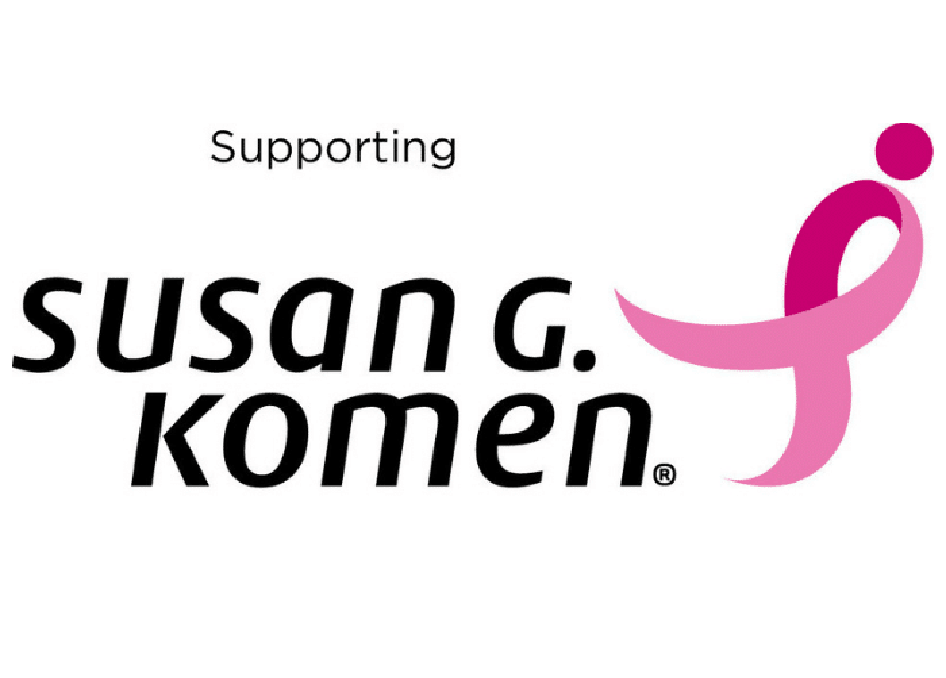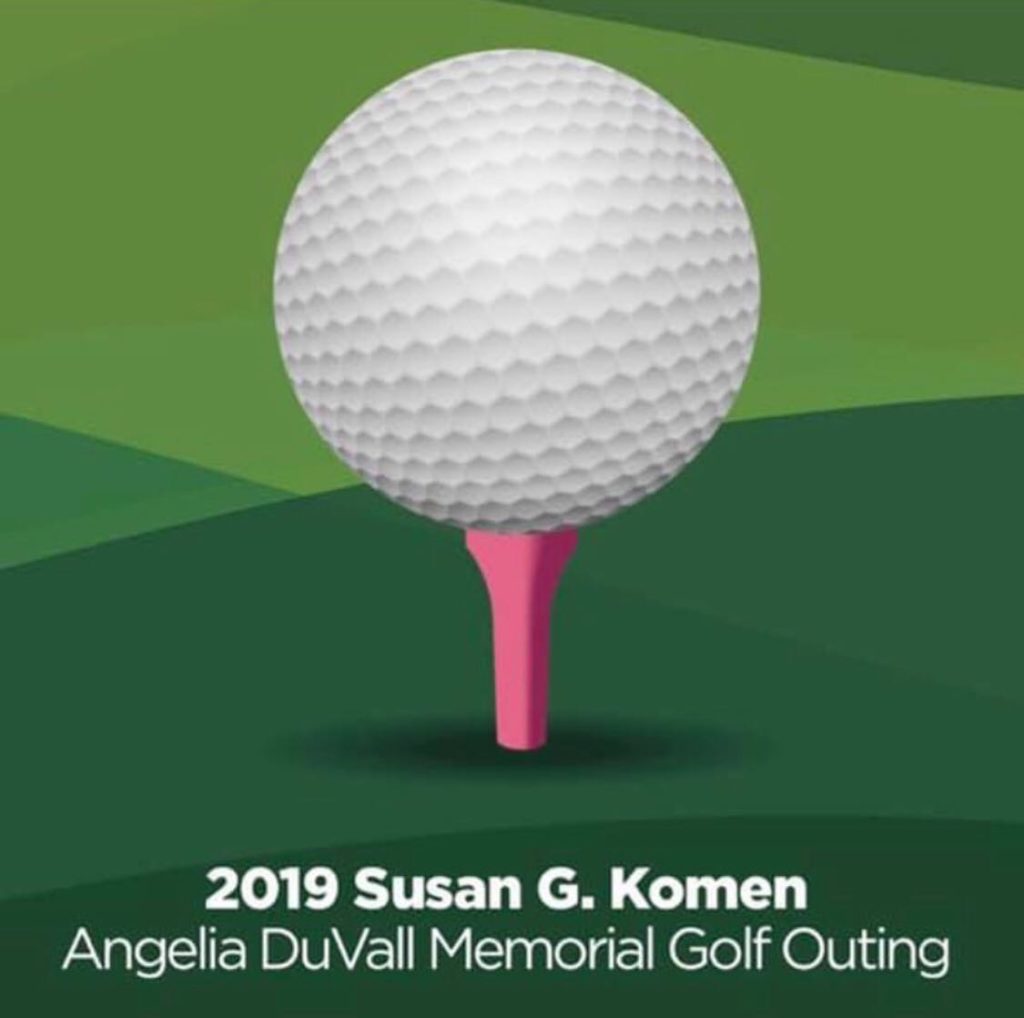 We always look for a good cause to get behind. We know how fortunate we are and like to pay it forward. Recently, Dan was invited to play in a memorial golf tournament for Angelia Duvall and the Susan G Komen Foundation. So Dan got his golf clubs out and Michelle tagged along to volunteer!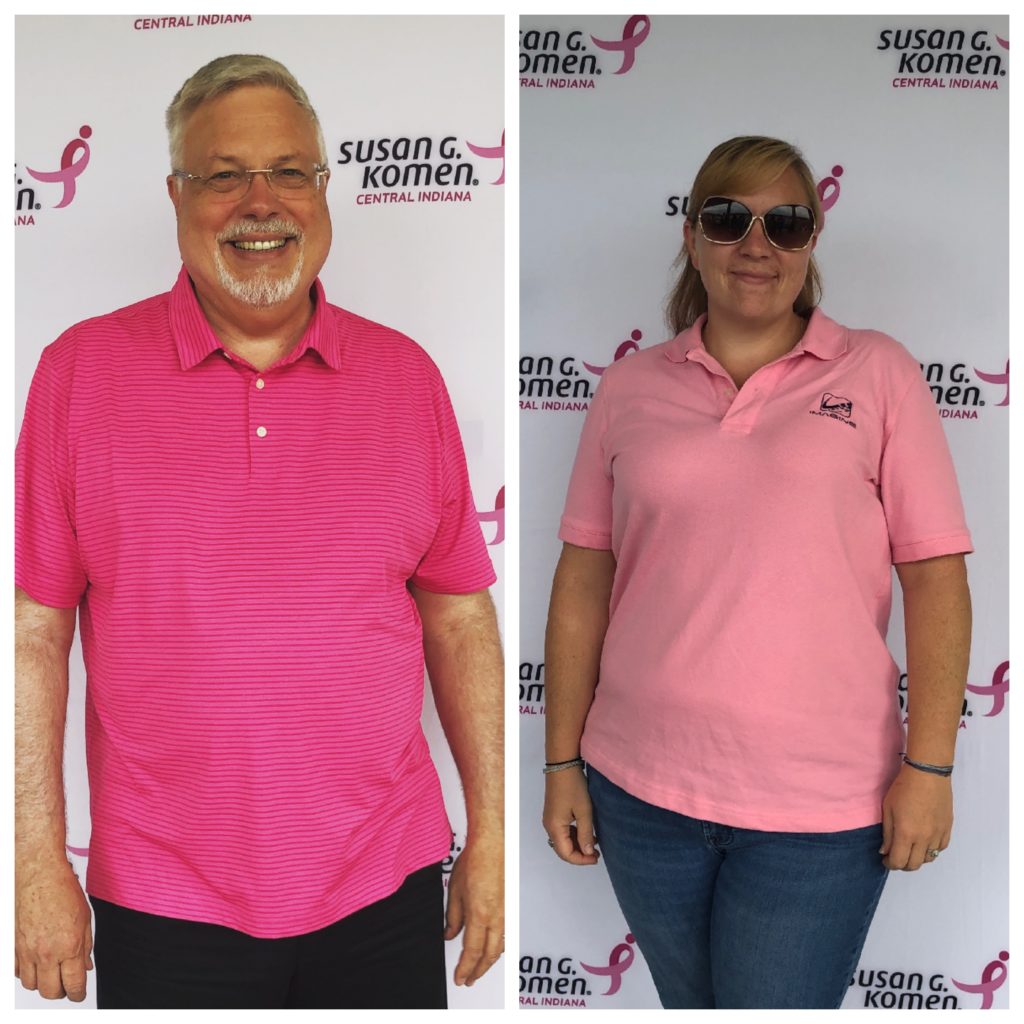 Being a Susan G Komen event we HAD to don our pink apparel to really get into the cause. The golf outing was a shootout style event.
Interject Michelle's on the fly golf education here: a shootout means that each foursome plays all 18 holes. Rather than a traditional game, they take the best shot from the foursome and play off that for each hole. (Dan secretly confided in me that they had a retired, semi-pro on their foursome who carried them the whole way! Good thing as it decided to start pouring half way through.)
So when they say "golf outing" they don't really mean just golf. This was an incredible day filled with tons of activities from a silent auction to bra pong, cigars bars and a live band, followed up with a nice dinner and a chance to meet the family of Angelia. MAJOR props to Jennifer Erner for all her hard work!!! "I personally volunteer so that I never have to see another child, husband, mother, father, family member or friend bury a loved one or watch them suffer," said Erner. "Komen's goal is to save lives by meeting the most critical needs in our communities and investing in breakthrough research to prevent and cure breast cancer."
All and all the day brought in a little more than $8,000!
We were happy to do our small part for the day. In this crazy world we live in, it was the absolute least we could do. Share the ways you give back in the comments section! Maybe we can inspire others.