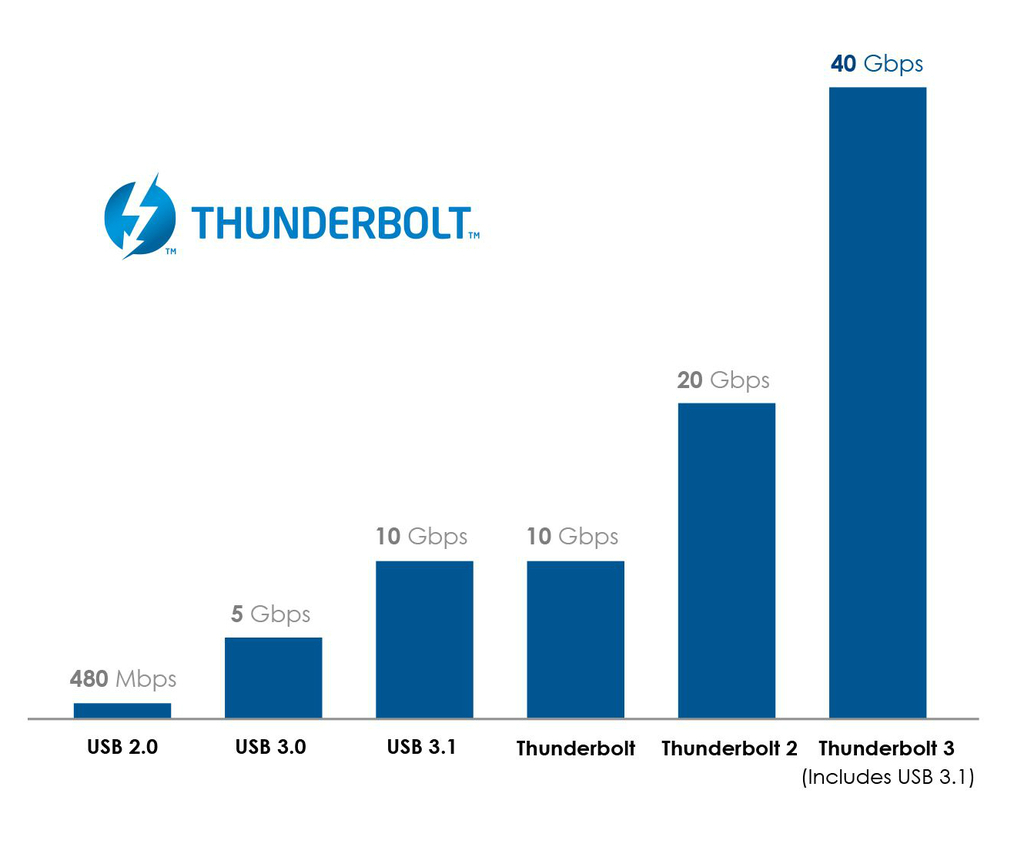 Speed, speed, speed. We talk about it all the time in our blogs because it's one of the top concerns for our customers. Everyone is looking for the fastest technology to get the job done. Today's blog is no exception! Let's talk about Thunderbolt 3.
At a max speed of 40 Gbps it's no real shock that this is the preferred connectivity for many in the M&E industry. Thunderbolt 3 holds so many advantages over its predecessors. Avram Piltch said it best, "If you want to connect your notebook to multiple 4K displays, attach a graphics amp, transfer giant files to the fastest external drives or grab RAW video from an expensive camera, you should get Thunderbolt 3."
He also wrote a great article on Thunderbolt 3, which you can read here.
It is he discusses some huge benefits of Thunderbolt 3, including:
4x the Speed of the Fastest USB Connection
Uses USB Type-C Connectors
High-Speed, Peer-to-Peer Networking
Daisy Chain Up to 6 Devices
Thunderbolt came from the brilliant minds at Intel and they've clearly been perfecting it ever since. Right out of the gate, Thunderbolt was blowing USB data transferring rates away at a two to one ratio. Thunderbolt 3 has taken speed to a whole new level, doubling the transfer rate of Thunderbolt 2 from 20 Gbps to 40 Gbps. That's more than enough to work with 4K video!
So not only is it super fast, it also works beautifully with USB-C connections – that's because it's the same size port! Thunderbolt 3 cables with work with USB-C cables and USB-C cables will work with Thunderbolt 3 cables. ONE CABLE TO RULE THEM ALL!
The only downside is if you want to use Thunderbolt 1 or 2 ports, you'll need an adapter and obviously that will affect the speed. As we get further and further into 2018 more and more Thunderbolt 3 devices are becoming available.
Check back for our next blog post!