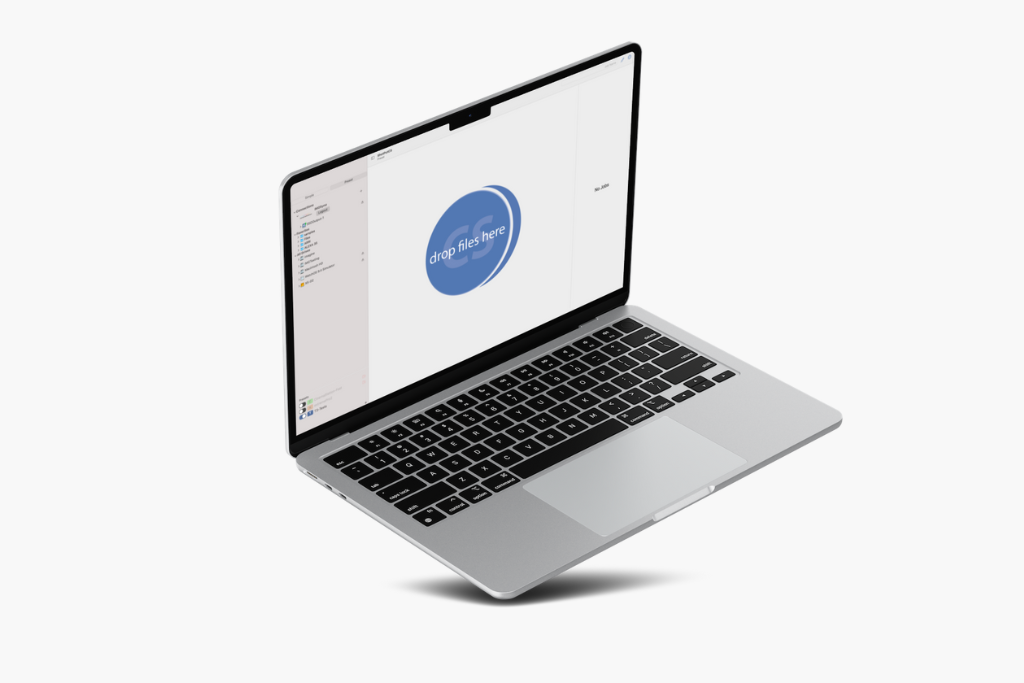 Network Attached Storage (NAS) has many advantages… it can lower the cost of storage per TB, it provides a central and secure location for your data, and it allows for instant data access across a network. It can be the perfect solution for a variety of roles, and with the ever increasing size of video files, NAS workflows are becoming more and more popular.
We knew that as more of our users adopted this workflow, they will need solutions that help facilitate the media management process. We thought, why not take something they are already familiar with and optimize it for NAS? That is what led us to partner with CinemaStation to create ShotPut CS, a cutting edge media offloading software designed specifically for NAS.
How It Works
When offloading a card or drive in a standard workflow with checksums, the contents of your source must go across the network twice. Once when copying the files and once when verifying the destination's integrity. This is a time consuming process and is what leads to the verification step taking close to as long as replication. This where ShotPut CS can help.
By making use of the internal CPU of the NAS, verification checksums can be generated without the files having to sent back and forth. This means that by the time replication has finished, verification is already well on its way, giving you anywhere from 50-80% faster media transfer times.
Feature Set & Benefits
ShotPut CS is perfect for any user looking to add a NAS to their workflow, and there are purchase options (see below) that fit any budget.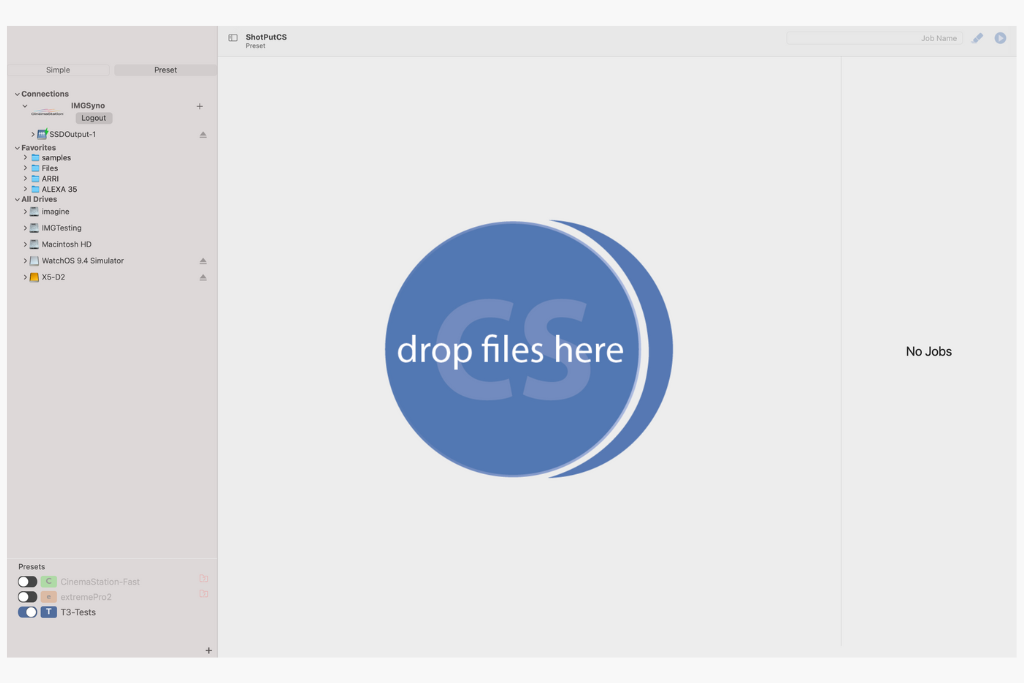 First off, its easy to start up and immediately use. The interface looks familiar because, well, it is.  Designed to look, feel, and operate the same as our flagship software, ShotPut Pro, there is virtually zero learning curve. And the same ShotPut interface means the same great features you have come to expect… presets, detailed job information, PDF reports, aggregate reporting, and more.
Along with its intuitive interface, users from a variety of roles can expect powerful features that cater to their specific needs. Editing with 10 Gb/s LAN, simplified cabling, over 300 TB capacity, secure encrypted access to footage, 3:2:1 copy mode, the list goes on and on. So whether you're a Pro Camera Team, Production Company, DIT, or Data Wrangler, ShotPut CS has the tools you need to unlock the full potential of a NAS workflow.
Purchase Options
When purchasing a license of ShotPut CS, there a two different options. Users can choose from either a standalone license or a hardware bundle, both of which include a support contract provided by CinemaStation.
We know that many of our users have existing NAS devices and so purchasing a hardware bundle simply wouldn't make sense for them. That is why we have now added the option to purchase ShotPut CS for use on your existing Synology NAS. For this option the stated performance metrics can be achieved using models from Synology Enterprise and Plus series devices.
However, for users that have yet to purchase a NAS device, a hardware bundle may be the way to go. All bundles sold through CinemaStation include comprehensive support, a perpetual license of ShotPut CS, a Synology NAS with pre-configured settings, and a starter 1 TB SSD. Users interested in this option can either purchase a Mini 4 or Studio 8 package.

Interested in purchasing either option? Contact information can be found below or head over to the CinemaStation website.
CinemaStation US: info@cinemastation.video or (310) 426-8915
CinemaStation EU: info@cinemastation.de or +49 176 47399974