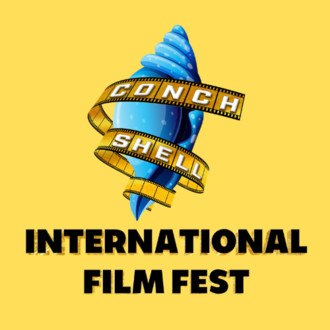 Read on for a summary of an interview done with Magaly Colimon-Christopher, actress, writer, producer, and founder of the Conch Shell International Film Festival. Learn more about the beginnings of the festival, what is hopes to accomplish, and the realities of navigating the entertainment industry as a woman of color.
"The Conch Shell International Film Festival (CSIFF) is an online festival that showcases the creative voices of indie and student film directors and writers of the Caribbean Diaspora and the Caribbean whose work inspires social change. CSIFF's goal is to infuse unique Caribbean Diaspora and Caribbean filmmaker voices into the American film industry. To do so we create a space to bring together diverse film lovers, industry experts and artists for 3-days of dialogue, learning about the current industry trends, and celebrate films that inspire social change and challenge preconceptions about diverse multicultural people.   Our aim is create a space for open, empowering, positive and inspirational exchange about the craft,  and the power of film to create room for people of diverse cultures and ethnicities to share new thoughts."
I know that we here at Imagine Products are very happy to have the opportunity to talk to you today. When you reached out regarding the International Film Festival for Conch Shell Productions, I was very interested and we as a company were very interested in learning more about it. So where did the idea for the International Film Festival first come from?
Magaly: I'm a television actress so the medium film I love it. I love the stage. We produce a lot of work. A lot of theatrical pieces, new works. But, my mission was to create a space both for the theater maker and the filmmaker because our voices are completely underrepresented in both medias. So, the question of do we do a film festival or do we not do a film festival was a matter of funding, and feasibility in terms of rental spaces, blah blah blah blah, then came COVID-19. 
So we were founded in 2019 so our company is very young. And in 2019 and 2020 we presented festivals of new works by Caribbean writers both as completed works full productions and readings. Then with COVID-19 we all went on the Internet and everything was virtual and I discovered Filmocracy. And the concept of founding our film festival finally was feasible. They are one of our industry sponsors and they gave us a really good deal to use their platform and I said, okay let's do this, and let me tell you last year was magical. It was magical because I knew there was a need in my heart, but when I met the filmmakers and heard how excited they were to have this space, how there's a dearth of opportunity for their voices to be heard on an international platform… I knew I was doing the right thing for my community of artists. 
And we're talking about 28 nations. We're not talking about one nation in particular but the whole Caribbean Diaspora. Because not only do we share pieces that are written and directed by people of the Caribbean Diaspora, which means anyone of Caribbean ancestry living anywhere on the planet because that's what we're focused on is this planet. Maybe someday Mars who knows. And this is our second year. We do a weekly post highlighting a Caribbean diaspora filmmaker. And every week I'm always surprised to find out this person is of Caribbean ancestry? Wow! It's just exciting to share the fact that we're there. Because you know I'm a first-generation Haitian-American and most first-generation people the parents are like, be doctor, be lawyer, be engineer, be businessperson, don't be anything else. So to find people like me or people who have been here many generations even people in the Caribbean who are saying I want to be an artist. I don't want to be a doctor a lawyer an engineer a businessperson.
As a first-generation American it can be very hard to take that step and step out of the boundaries that have been placed for us since the beginning. What made you personally take that step and say, no I'm going into the film industry no matter what.
Magaly: It was hard. I was supposed to be a doctor. I went to Columbia University Graduated and realized I don't want to be a doctor, so the expectation was lawyer, businessperson. But I've been in love with acting since elementary school and it was a secret love. But after I graduated from college I came out the closet. I love acting which really kind of threw my family for a tizzy but at that time my journey I was still influenced by, you got to be practical, you got to have a full-time regular job, and maybe on the side you can act. It's a game it's not a career. And it wasn't until I got my MBA, I did do it, and I moved to Chicago and I found a community of artists and said no I am an artist. So after that I 100 percent jumped in. I went to Yale School of Drama and after I graduated I've been acting since. I've been writing and directing since I was in grad school and I continued writing and directing, as well as acting, after I graduated.
Speaking of your writing I know that the screenplays you write have been inspired about personal stories from you and your loved ones. How is it being able to bring you culture and your upbringing to life through your writings?
Magaly: Absolutely necessary. While I was at Yale I was fortunate enough to get a fellowship when I graduated, The Fox Fellowship, and the purpose of the fellowship was for me to go to Europe. I was like there has to be a writer out there who is writing from a Caribbean diaspora viewpoint because I hadn't seen anything like that. I had seen works from African Americans, by African writers, but what about the Caribbean diaspora? When I went to London, oh my god! That's where I found my feet. Because I've always been writing stories featuring characters of Haitian American heritage but then to find in London you had Jamaican Brits, you had Nigerian Brits, you had Pakistani Brits, you had all these different Brits from all these colonized countries writing plays from their perspectives. And I was like yes, oh my gosh, I felt affirmed and I said I have to continue.
So as we've already discussed partly you are a jack of all trades. You write, you direct, you produce, you are an advocate. How has it been being a woman of color and navigating your career path through all of these industries?
Magaly: It's never easy. You're constantly faced with people questioning your right to be an artist and I don't care. I figured if you're clueless, if you're an artist and you don't have an open viewpoint of what humanity is that's on you not me.
Now was that a mentality that came easily like from the beginning? Or was that something you really had to struggle through and finally arrive at?
Magaly: That's a good question. You know I didn't understand racism until I became an actress. Because that was the time that I discovered people question my identity. Are you black? What are you? Because your identity is integral to casting. They questioned the structure of my face. Did you get a face lift? Did you get your nose done? I was so baffled. Of course I was a naïve twenty-something but I was hurt. It's like do you not know that we are all different and unique? So that's where I really felt the impact of, wow they're putting me in a tiny box, and I actually fill the planet. And they can't do that. It's a continual journey but there's some people who feel an artist thrives under pressure. And I've had pressure. And I've accepted it and continued. So I guess that there's a level of gratitude? Because it forced me to truly own my truth and my identity. But I don't want that for future generations so I suppose the desire to form Conch Shell Productions was fueled by the desire to make a difference for future generations.
How has it been being able to represent the Caribbean diaspora when you are being an actress?
Magaly: You know I've only had one opportunity to do that. I was blessed with the opportunity to play a character on Grand Army, Antoinette Pierre, and that oh my gosh that was such a joy. I've never played a role speaking my mother's language. I am Haitian-American and I love feeling the spirits of my ancestors come through me. And the women who play my daughter, the whole cast who formed the Haitian community, beautiful. Beautiful people. Beautiful people.
How was your set experience there?
Magaly: Wonderful! I was in Canada, my first time in Toronto and we were shooting Grand Army. I fell in love with Toronto and it was a beautiful production team. They were so positive and affirming and supportive and it was such a joy. Now let me tell you, sometimes in our journey some experiences are filled with strife. Not this. It was lovely and when I got to meet the other actors. They were always warm and pleasant and I wish them the best. I wish them the best. And well recently SAF-AFTRA  has put out a new contract and one of the tenants of the new contract is that all hair stylists have to have the ability to deal with hair of people of different cultures. So they have to have the training to do so. Which you know believe you me the drama that women of color, women who don't have straight hair, have on set when the hair stylist doesn't know what to do with their hair. It's real. Grand Army hairstylists? All of them of the African diaspora and they were fantastic. They were fantastic.
But really what moved me, I was like wow, this producer really cares. This producer really gets it because it's not that it's purposeful, they're just getting talent. But if you're going to be having a cast with many people of color and don't have hair stylists who know how to work with their natural hair, I mean granted I had a weave during the show, but the thing is my natural hair had to be dealt with and to feel safe in the chair? Oh my gosh! And the makeup artists were all beautiful. It was just like everybody was beautiful. The caterer was beautiful. I mean I'm allergic to so many different foods and there was a beautiful caterer this amazing man of Dominican descent who would literally bring me gluten-free little dishes. Like I got this and I'm like oh! And the caterers for the meals were like, Magaly we got you we got you gluten-free, and again I was like oh!
Feeling seen and those things matter. It may seem small but it's big to the person who is experiencing them. That's amazing to hear honestly because I know that even shows that claim they care about diversity you know behind the scenes they are not so good to their cast members. So knowing that the cast was diverse, the crew was diverse, stylists, hairdressers, makeup artists, everyone, is awesome to hear.
Magaly: Even the director. I mean, I was like this is heaven on Earth. Thank you god. This is so delicious. I'm having such a blessed moment in my journey
So during the upcoming film festival, what are some things you're hoping to see there?
Magaly: Well I do know for a fact we have some amazing films that we're considering. We closed submissions June 3rd and our film selection team are having a really difficult time because the work is so amazing. But in addition to short films, which are all award contenders, we are going to be screening full length films. Special screenings of lovely films. We're going to have two amazing documentaries. Madan Sara is an exploration of a community of women that have been part of Haitian culture since slavery time and their job is to bring the goods from the farmland to the market. And they're a part of the society to this very day. And this man, I never knew about Madan Sara until I saw the documentary. See that's why I love film because it exposes so many of us to things that we knew nothing about. It just wakes up the society to nuggets of human truth.
We also have three days of special screenings. "With Wonder" a documentary written and directed by Sharon Lewis. A beautiful piece that explores the journey of the people of the LGBTQ community and their relationship with the church. Really moving. Very moving and important work. And we also have "Devotion" written and directed by Dawn Wilkinson. And it's a piece that explores a little girl's journey finding identity in Canada. Her father is of Caribbean heritage and her mom was white. Her mother dies and now she has to navigate the world as this bicultural biracial individual in Canada.
And let me tell you I can't wait to share these. And it's new to us. We didn't have special screenings last year so every year we're bringing new content and creating new conversations. We're also going to have amazing panel discussions, and demos as you know, both from Imagine Products and Final Draft.  And I'm really looking forward to that because you're gifting our filmmakers with a wonderful opportunity to use your software and I'm so thrilled that the whole audience is going to learn about your software. There's so much more that's going to be happening such as panel discussions, artist chats, afterparties and an award ceremony.
I just feel like the stories that are going to be told through these films are so important and for us to be even a part of it through our demo and being represented there, we're proud of it. We are so excited to be a part of it because companies and organizations such as Conch Shell Productions are are so essential to underrepresented groups. Like you would never hear about this in something that might be centered in Europe or centered in Los Angeles in Hollywood. You wouldn't have this platform to hear all these stories and you know we are talking being represented through ethnicity, through race, through sexualities. So I just think that this film festival is just amazing and it's this huge step forward in the right direction.
Magaly: Thank you. Thank you. And the other thing it is all virtual. And this is a virtual event that is also an opportunity for socializing because our platform has these community rooms you can hang out in and get to know someone who lives in South Africa or someone who's in Iceland, someone who lives anywhere on the planet. Because they're all on your computer and you have the freedom of choosing where you meet and chat and that was my favorite feedback from everyone. That they met people and that they formed strong relationships that continued throughout the year. I was so touched because that was my goal, connections and relationships. 
Bringing the entire world together. That's honestly amazing. Thank you so much for joining me today Magaly, it was an honor getting to interview you and it's just amazing hearing more about this film festival and its importance. Just how essential it is to have. We're excited here. We are excited to do our demo and we're excited to join you guys. Would you like to let everybody watching know where they can find the website to attend?
Magaly: They can get more information at www.conchshelliff.com.Go on our site and our tickets will go on sale the week of June 20th. The pre-sale tickets are the juicy ones because they're more affordable so don't be shy.
Thank you so much, that's awesome. We hope to see everybody there, and remember August 26th to the 28th. Thank you!
To watch the full interview head over to Imagine Products' YouTube Channel!