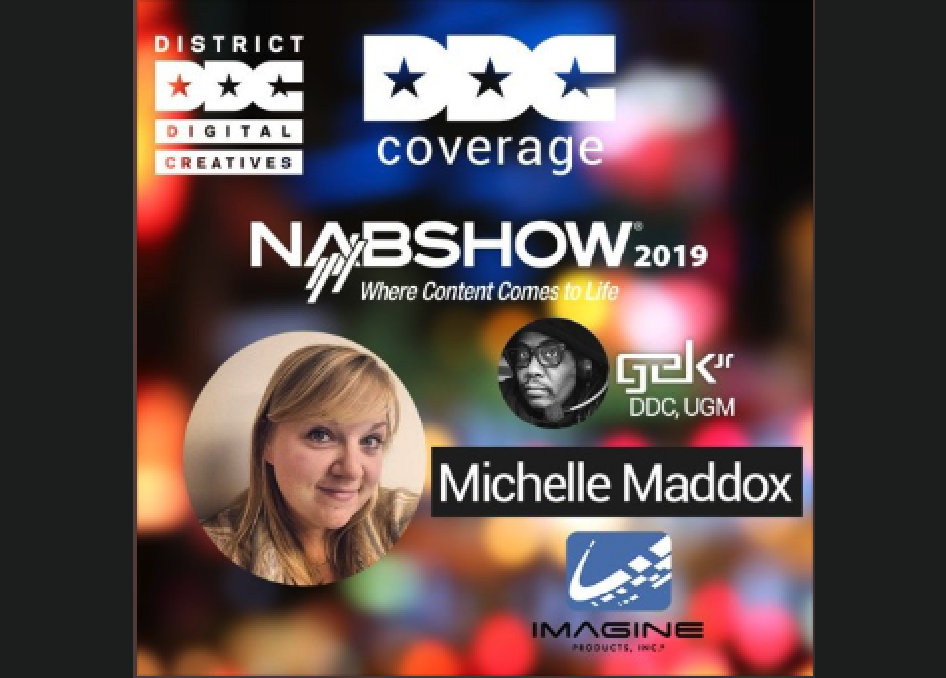 At NAB 2019 Imagine Products found themselves lucky enough to have George Kennedy with District Digital Creatives in the booth. Michelle Maddox chatted with him about cloud, TrueCheck and the future of ShotPut Pro.
George: So you guys have, amongst other things, a nice little announcement at NAB 2019. ShotPut Pro is now in Frame.io or the two work together. Tell me about that.
Michelle: That's correct, we are integrated. Imagine Products is known for ShotPut Pro, offloading cards and moving your media securely from one place to another. Frame.io came to us and said, can we get it up into our collaborative work space and how do we do that? So we've been working with them over the last couple of months and both companies were very happy to announce that at the show this year and show it off. It's been well received!
G: Excellent. Tell me a little bit about the integration. I've played with it a little bit and shooters need to know that you need to label your CFast cards or media accordingly. And when it's uploaded to Frame.io its actually proxies going up into the cloud. Users need to know that when you're pulling it down, whether it's in Resolve or Premier Pro when attaching the high resolution media, you need to make sure that everything stays the same naming convention.
M: Yeah that's correct. One of the nice things about ShotPut Pro is that you do have control over the naming conventions. After the normal process of offloading your cards, you're going to get a second window that comes up and you'll be able to choose which clips you want to send up to Frame.io. It's a very simple interface; we're known for our easy to use, powerful products and this is exact same concept. It's intuitive, you can select which ones to send up, it doesn't have to be all of them and it will go right into Frame.io. It's in real time and very speedy.
G: So something else you're putting out for NAB is TrueCheck, tell me about that.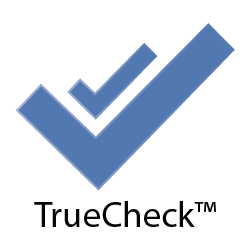 M: TrueCheck is our comparison application that we are going to release in the next couple of weeks. We used to do an app called ShotSum, it was antiquated and need to be overhauled. We also had a lot of features that users were requesting in ShotPut Pro that really didn't belong there. It made more sense to have an application that not only did the comparisons, but you can run an entire report of what's on a hard drive and get that PDF report without making a copy.
You can also compare two different volumes to see what's the same and what's different. Then you can go through and sync them to make them a complete mirror image. You have a lot of different options in TrueCheck. There will be some searching functionalities that are a little more advanced than what you can get in Finder. These special considerations for the media and entertainment industry. We're excited about it! We think it will be a great addition to the Imagine family.
G: So on the very, very pro level back up is so important. LTO is still prominent across the industry. OWC is working on an LTO drive. Are you guys going to support it when it comes to market?
M: Oh absolutely. One of the best things about all of our products are that they are agnostic. It does not matter what hardware you are using. We love OWC, we've got a lot of different LTO hardware partners. We are always happy to add another one!
G: Excellent. So let me just touch on a couple of your other products. You have PrimeTranscoder and PreRoll Post. Everything is still the same, you have no big updates on those.
M: We are always adding new formats to Prime but no new releases for it at NAB, maybe IBC! PreRoll and myLTO are the LTO applications, they are both going to get a little bit of an overhaul later this summer. All six of the products will integrate into our new cloud which we also showed here. That's really exciting, you'll be able to get reports, proxies all that good stuff.
G: So can you touch a little bit more on that Imagine Products Cloud?
M: Absolutely! Right now what we are showing is just ShotPut Pro in the cloud. We've also got an iPhone app as well. A lot of people know our PDF reports in ShotPut Pro. Those will all be available in the cloud. You'll be able to email those out and you don't have to have a cloud subscription to view them. It is a secure URL which makes it easier to share with others.
All projects can be separated into the cloud and you can either view them on a job by job basis or all the media all at once. You'll see proxies and job details. You can get real gradular with the asset details, there's a TON of metadata in there. Basically everything that you want, but you'll be able to access it from various locations around the world.
G: Excellent. So who are your partners? You guys have a lot!
M: We have tons and tons of partners. We just announced a Codex partnership as well at NAB. ShotPut is now transcoding to the new HDE format that they've got going on to work with ARRI RAW files. So that's another great partnership that we are really happy about.
We love G-Technology, StorageDNA, RED, MagStor, axle, Sonnet.. we've got a lot of partners! That's just a few of them actually. They're all on our website. Again, we are hardware agnostic. We are happy to work with whatever our customers are comfortable with, whatever they prefer. At Imagine Products, our goal is to make it as easy and flexible as possible so people can feel comfortable and confident with our products in their workflow.