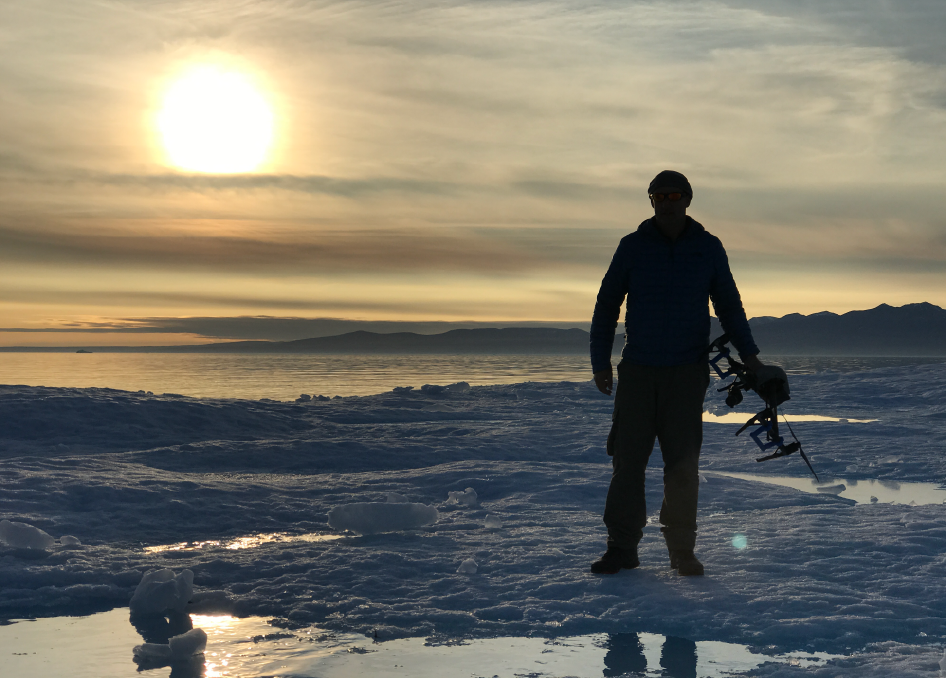 Stephen Peters has been working in the media and entertainment industry for 24 years as a Broadcast Engineer. He's been flying drones for the last 6. Currently he owns SP Films, ShotPut Pro has been apart of his workflow since 2017. He was gracious enough to sit down and let us ask him some questions about his experiences.
Imagine: Thanks for chatting with us Steve! Before we get into it, what does SP stand for? I think I can guess!
Steve Peters: Ha! Yeah you guessed right. After 20 years of Broadcast engineering for a major UK News Channel I wanted the challenge of being my own boss having the ability to choose my jobs and expand into a new area of film work.
I: That's awesome and a big step, did you just jump right in or were you doing both for a while?
SP: I did both for about three years. I've been in broadcast for 25 years, but the first 22 years were as a broadcast engineer, originally responsible for ensuring the link between the live point and the studio and later running the department of engineers and then setting up my own department to Design and Build our own Satellite News Gathering trucks in house.  In 2017 I was offered redundancy from my role, and I took it with both hands as this was the opportunity I needed to develop the company fully.
The last year I have flown on Hobbs and Shaw, and a couple of other Feature Films, as well as many, UK Dramas, I am lucky that I can pilot for other companies as well as my own, and I'm happy to be the first choice pilot when they need additional pilots.
I: Very cool. Let's talk about the drones. What kind do you fly and what got you started?
SP: We fly the Freefly Systems Alta 8 for Heavy Lift applications and for jobs where a RED or Alexa Mini isn't required we fly the DJI Inspire 2. I started flying drones in 2013 because they bring a completely different aspect to filming. And being primarily from an engineering background it enables me to engage the creative side of my brain whilst still requiring an engineering approach to systems and processes.
I: That's great, you were able to find a way to incorporate two really interesting jobs into one. And one that you're passionate about. I know you do a lot of traveling as well, where are you headed next?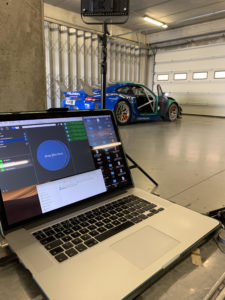 SP: I've been flying in Georgia and Azerbaijan for the Grand Tour.  Later this year we'll be flying with two crews in Doha for the IAAF World Championships, running two live drones with broadcast spec cameras and downlinks.
I: Wow! Georgia and Azerbaijan sound incredible. What's the "can't live without" gear you'll take with you.. other than the drones of course!
SP: Other than my drones? My Under Armour boots, if you haven't got comfy feet, the day is only going to get worse. When I'm in the UK its my van, fully kitted out with large inverter, able to charge all my batteries while im driving, a coffee machine for those days on second unit when you're stuck on a hill waiting for the light.
I: And of course ShotPut Pro right?!
SP: Of course!
I: What made you choose ShotPut Pro and who first turned you on to it?
SP: I started using it in 2017 at Paul Atkinson's suggestion. He's a DIT colleague of mine. I like it because it's simple, intuitive and reliable. The PDF files it generates are very useful. I am able to show a producer or PM that it's all there.
I: Yeah that was a big feature for us! So many people have told us they love the PDFs, it's always nice to get positive feedback from our users. Do you have any tips or tricks of the trade you can pass on to drone enthusiasts just starting out?
SP: I'd say for beginners in the drone world you really need to practice. Only put your best work out there for people to see.  I see so many showreels with a dodgy move or a wonky horizon. Take the time to get to know the machine first before you starting pushing media out into the world.
I: Good tip! Steve thank you so much for letting me come and get to know you and your workflow. I think a lot of people are really interesting in drones and how other have gotten started.
SP: Absolutely!
Website: https://stevepeters.tv/
Reel: https://vimeo.com/spfilmsltd/showreel2016
Instagram: stevep_drone_pilot
LinkedIn: Steve Peters