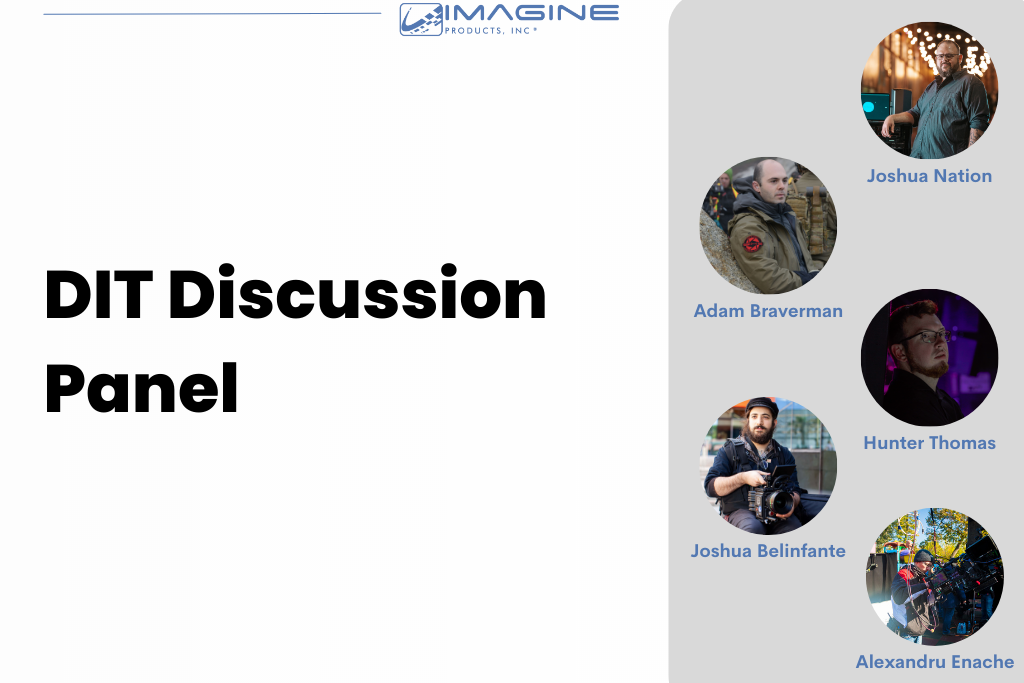 With the rise in remote work and hybrid production it has gotten harder to connect with others in the film industry. The mentorship that takes place on set, and is so important to the learning process, has gotten harder to find. That is what led us to put together an industry discussion panel with some of our DIT users to help spread knowledge and tips about the industry.
During this discussion panel we cover topics such as how the DIT field has changed over the years, tips for transitioning to the DIT role, understanding your monitors, and how best to prep for a job in the weeks and days leading up to it. With tons of great information, for beginners and experienced users alike, this discussion is a must-watch for anyone interested in the DIT field!
Check out the full video on our YouTube.
Each of the panelists below are also Imagine Products Data Experts, be sure to give each of their individual interviews a read!
Adam Braverman
Joshua Belinfante – @finesilvermedia
Alexandru Enache – @alex_ion_enache
Joshua Nation – @nextdayrising
Hunter Thomas – @hunterthomasphotography