It finally happened! We were invited to our first Hollywood movie premier.
Humblebrag: Our software is used on thousands of projects each year, including many multi-million dollar feature films, documentaries and episodic shows. We have survived many years in the industry because many assemble around computers and trust our software to not lose their footage through the stones…. Was it clear that I am referring to Survivor, Avengers (really all Marvel movies) and Outlander? Ok good 🙂
So naturally I have been waiting for the phone to ring to invite us to the parties and premiers that accompany such major projects but for some unknown reason…. they haven't. Until now!
A long time customer and friend of ours contacted me in the middle of September, unfortunately – for now – I can't tell you who the writer, producer or director of photography is or what the name of the movie was but I promise as soon as I can, I will! Hint, hint: this is a two-part blog!!!
Let me tell you, leaving Indiana and heading to LA for the night is NEVER a hardship. But it's even easier when there is a 25-degree difference!!! As always I arrived to perfect weather in California at the Hollywood Burbank Airport. I prefer the little airport because its super easy to get in and out of and the people are very nice. If you usually fly into LAX I would highly recommend checking out Burbank next time.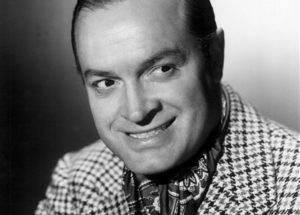 Fun fact: It used to be called the Bob Hope airport but apparently was changed to the Hollywood Burbank Airport so tourists would know it was in Hollywood. #themoreyouknow
I am extremely lucky to have two very good friends out there who always welcome me with open arms. Cat Vasko and I went to high school together and she has since married Henry Gayden. If you don't already know of these two lovely individuals, I promise, you will shortly!
We sat around and visited for a few hours, which was particularly nice since we have been swamped in the office lately. We recently launched our new website and there's been plenty of fun with that! The timing for the trip wasn't ideal but I know my team has my back and can handle what's coming in while I am out.
Of course any good party must begin with dinner and drinks right? There was another movie premier that same night so much of Hollywood boulevard was blocked off but we were able to find a lovely little Italian restaurant right off the strip called Miceli's. I am partial to bourbon, which, by the way, goes quite nicely with creamy chicken pesto. If you visit Miceli's you must get the cheesy garlic bread, it was fantastic!
The premier was held at the famous Egyptian Theater on Hollywood Boulevard. The theater is an icon of old Hollywood having been built in 1922 by Sid Grauman. Yep, the same one who built the infamous Chinese Theatre and as well as the El Capitan. The Egyptian held the first ever Hollywood premier on Wednesday October 18, 1922 – Robin Hood starring Douglas Fairbanks – thank you Wikipedia!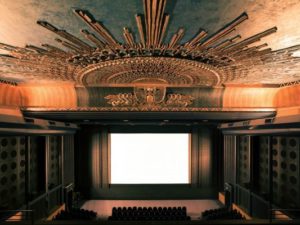 The incredibly comfy stadium style seats are perfect for movie watching and the popcorn smelled delicious. The theater is decorated exactly as you would expect from the name, complete with an ornate Scarab above the movie screen. It was very cool to see the cast and crew of the show mingling and taking pictures out front beforehand. Once the movie started though we were all one and sitting on the edge of our seats.
One of the best parts about watching a movie in a theater full of people is that you are all there because you share an interest or curiosity about the subject. This was different; you could feel the excitement in the theater as the opening credits began to roll. It was amazing being included in something so personal to the people in the room. When the movie was over the theater exploded with applause, we all knew how much work and love went into this film from the people sitting next to us.
I am looking forward to sharing more details about this movie in the future and even more to my next Hollywood premier!

Michelle Maddox
Marketing Director
These blogs are written to inform and entertain.
Her opinions are her own and are not those of
Imagine Products – except when it comes to
Back to the Future, we all love it!
Connect with Michelle on LinkedIn:
https://www.linkedin.com/in/michellemaddox