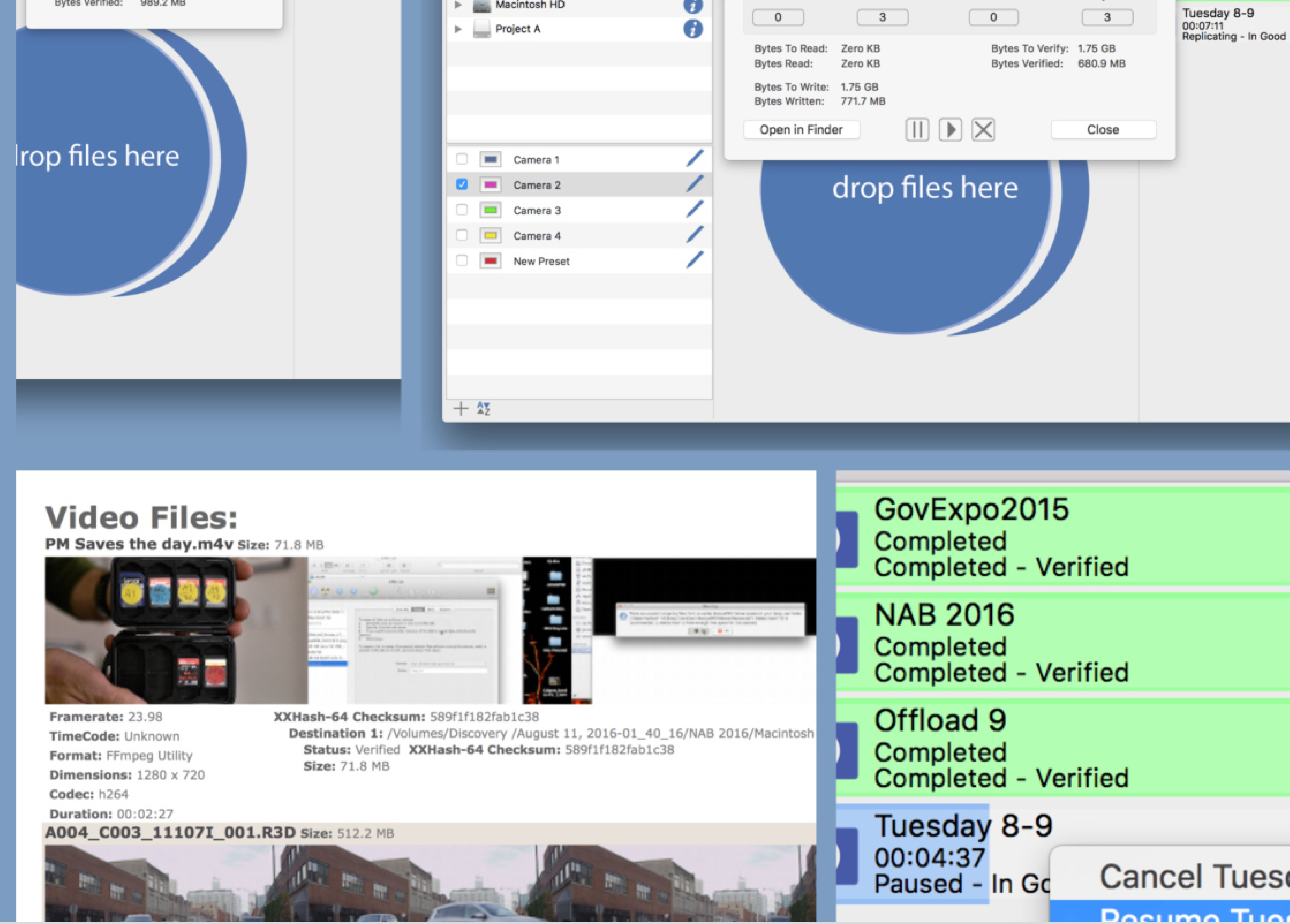 ShotPut Pro 6 has now been out for four months. We have been incredibly humbled by the positive response from our faithful customers as well as our new customers. With any major upgrade, there is a learning curve. We've put together some tips and tricks for offloading your media with ShotPut Pro – please be sure you are on the most up-to-date version; 6.2.
Let's start with a new, direct line to us! We've included a feedback option under the Help Menu which allows users to connect directly with the developers of ShotPut Pro. Do you have a feature request? Great! Send it to us. Did you find a bug? It happens! Send it to us. Do you have a question you just CAN NOT figure out? No problem! Send it to us.
If you're offloading CARDS we strongly recommend using 'Source Integrity' under Advanced Preferences. This option reads the card a second time for the checksum values. While this takes more time, it gives the added assurance that problems aren't occurring on the incoming side such as overheating readers, bad cable connections, or a failing card. These are actually the most common reason an offload errors. If your source is say a digital recorder, these type errors are very unlikely and you can turn Source Integrity OFF (causing a single read of the source for both copies and checksum values).
If you're interested in more speed but still want the safety of checksums, turn OFF the PDF report option and use text or CSV type logs. PDFs are more time consuming because we're extracting metadata from the source files, including thumbs, and generating a PDF.
We did not offer the File Size Comparison option in the initial release of ShotPut Pro6 but soon found that many people were comfortable with it's risk/reward proposition and asked us to add it back in the application. We did so with a twist–adding the option to still gather and report the XXHash checksums from the source files so you'd have these in your reports for downstream copy comparisons.
Most user configurations hit a bottleneck of either a card or disk maximum bandwidth or available bus throughput. Few users have super setups or fast RAIDs and SSDs everywhere. So a majority of offloads are down around the 100MB/s range (top speeds of most spinning media or cards).
Hopefully these tips and tricks have shed a little more light on the power of ShotPut Pro 6. If you are interested in upgraded your ShotPut Pro 5 license or purchasing a full version please visit our website here. #offloadconfidently