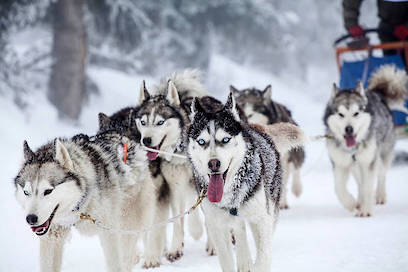 Iditarod 2022 is once again representing ShotPut Pro® and Imagine Products during the Trail Sled Dog Race!
Trekking through rough terrains and learning how to survive in the most difficult conditions is the reality of those that participate in the Iditarod Trail Sled Dog Race. To accompany those taking part in the race, they need equally durable technology to edit its media content.
Since the long-awaited race is finally coming to an end, it is a great time to mention Imagine Products' affiliation with Iditarod and its videographers. Videographers have trusted us and have used our products for more than a decade, including this year at Iditarod 2022. Just as Iditarod and its traditions don't change, neither does their videographers' choice to use ShotPut Pro.
ShotPut Pro, an offloading tool, assists many of the videographers in assuring they release the best version of their footage as possible. With our products, videographers at Iditarod offload confidently. They are guaranteed that the jobs they need done will be done correctly the first time.
We here at Imagine Products are proud to once again be a part of the videography process at Iditarod. We are proud to have earned the badge: "Iditarod Tested, Iditarod Tough".