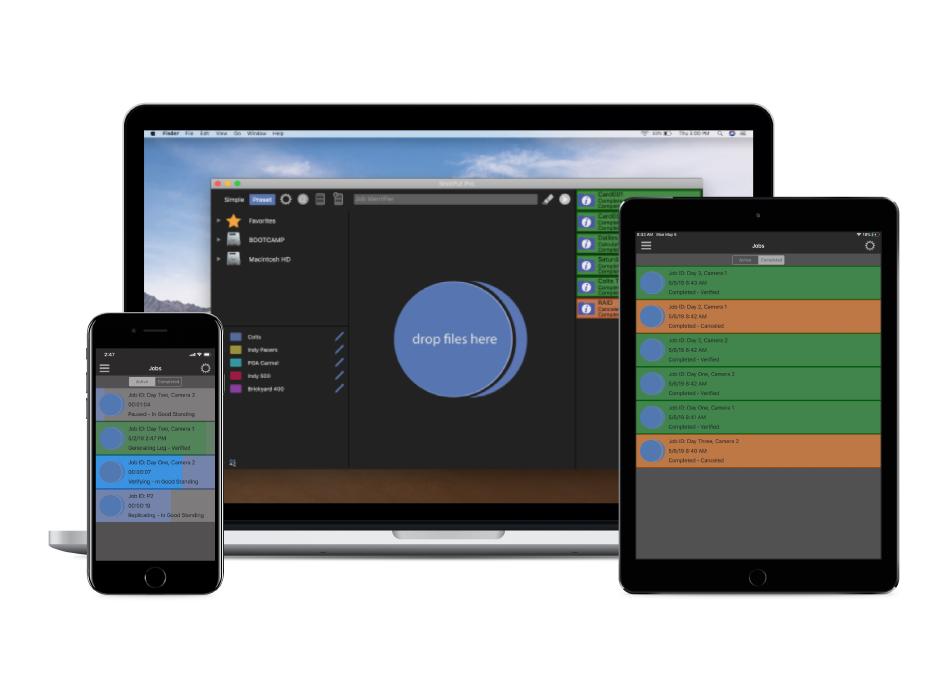 ShotPut Pro Mac 2019.2 is now available!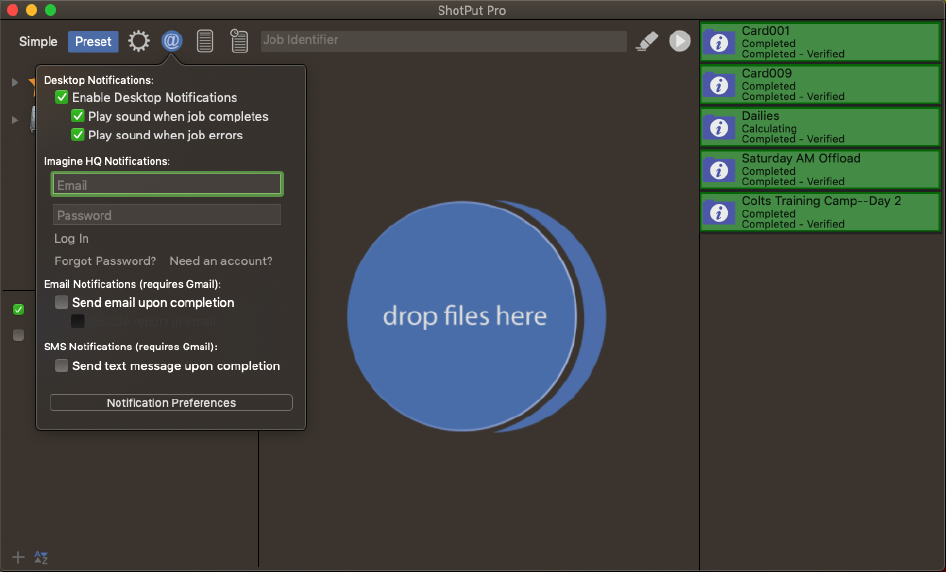 Imagine HQ iOS app. Codex HDE. New reporting support.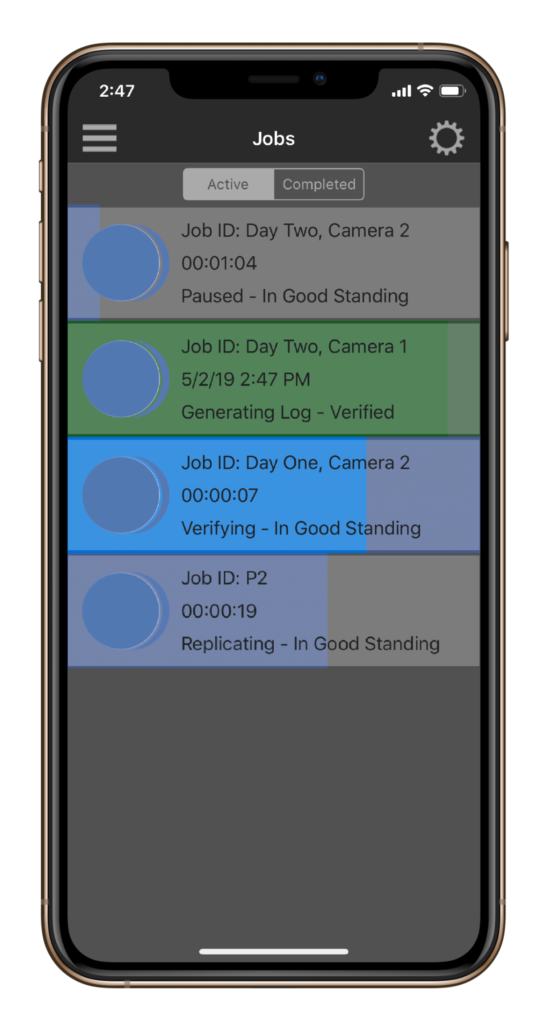 The highly anticipated iOS app, Imagine HQ is now available on iPhones AND iPads. Real time job status IN YOUR HAND. Can it get any better than that??
Read more in our Imagine HQ blog. Active and completed jobs can be viewed and filtered to specify users preferences. Renting ShotPut Pro, that's cool! Use HQ with it. Does your company own your license, no problemo. Use HQ. Need to link multiple workstations to one Imagine HQ app. Great idea and great team management, do it!

Download Imagine HQ today from the app store!
Bring the power of real time job status right to your hand.
Codex HDE + ARRI Alexa Mini LF
ShotPut Pro Mac 2019.2 is 100% compatible with Codex's High Density Encoding (HDE) system. Automatically convert .ari files to .arx and use 40% less hard disk space! Generate PDF reports with the converted thumbnails.
We're ready for the ARRI Alexa Mini LF – are you?
New reporting support.
Blackmagic RAW and Canon RAW reporting support has been added and the RED SDK was updated to allow for most current camera metadata retrieval.
---
If you already own a perpetual license of ShotPut Pro (5, 6 or 2018) and your update plan has expired, you can purchase a current plan by following the instructions here. Not sure what an update plan is? No problem:
What is an update plan?
An update plan gives you access to all the updates in a 12 month period. It comes standard with any perpetual licenses purchased after October 29, 2018.
What if I bought my license before October 29, 2018?
No problem, you can purchase an Update Plan for each license that you own.
Do I have to buy an update plan?
Nope! A perpetual license means you always have access to the version that you purchased. If you don't wish to move away from that version, we won't force you to. You will stay on that version until you have a current update plan.
How is this different than the upgrades Imagine Products used to provide?
It's very similar. The benefits of the new Update Plan mean that we can push out new features throughout the year vs every 18 – 24 months.
How do I purchase an update plan?
Update plans are purchased directly from the Licenses page in your account. Here are step by step instructions.