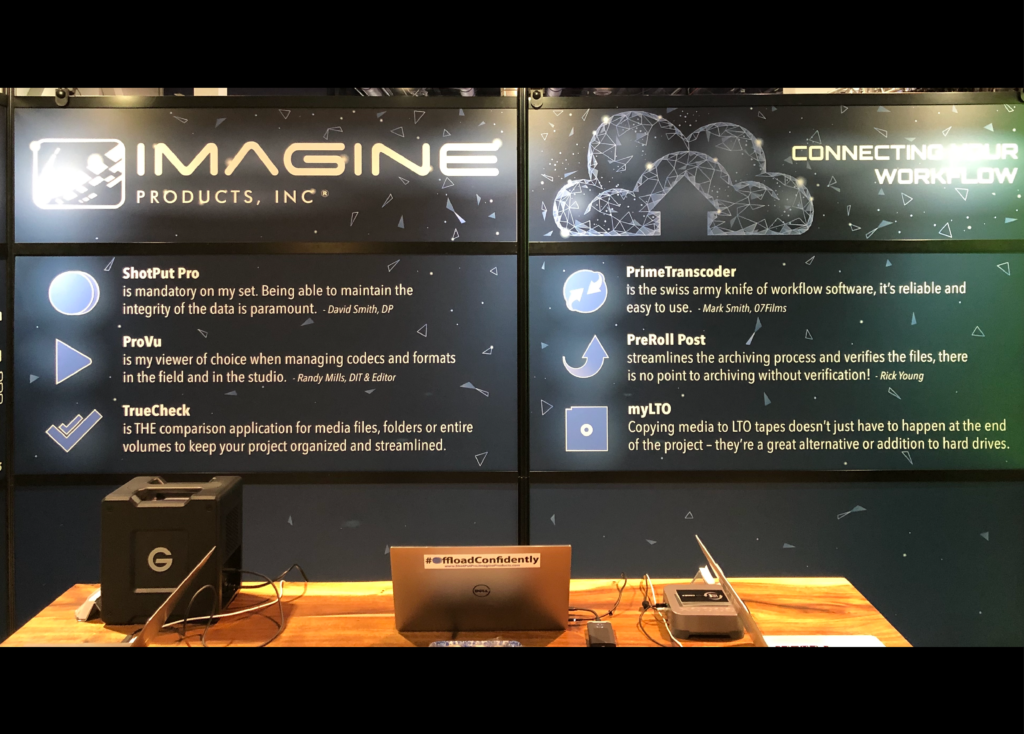 The NAB Show is always an incredible time for the media and entertainment industry and 2019 was no exception. For Imagine Products, 2019 was the year of new products and flexible workflows. Here's what we showed and here's what's coming!
ShotPut Pro Mac 2019.1 is here:
MHL Reports
Condensed PDFs
Simple Mode for faster and easier drag & drop offloads
Thumbs for new Codex .ARX RAW frames
RED dropped frame flag added
**Read more about ShotPut Pro Mac 2019.1 here**
Windows users, don't worry we didn't forget about you. ShotPut Pro Windows 2019.1 will be out very soon.
We also previewed ShotPut Pro Mac 2019.2 with our new Imagine HQ phone app! The at-a-glance color-coded job progress will now be in your hand. Go have that drink with your crew and check in on your job from the bar. AND we have a new partnership with Codex. ShotPut Pro 2019.2 will be 100% compatible with their new High Density Encoding system just in time for the new ARRI ALEXA Mini LF Camera.
We were also very pleased to show off our new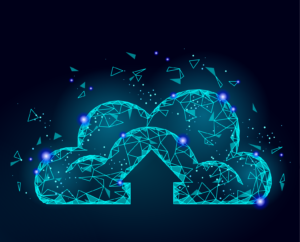 Imagine Products Cloud services – available later this summer. All our apps will connect to the cloud and allow you to store your reports, proxies, metadata and more with multiple organization options to suit YOUR workflow.
Already have your cloud setup? Not a problem, we can connect our apps to it easily so you can still have the functionality and flexibility.
And last but certainly not least for our new items… a comparison application unlike any other. We've gathered TONS of feedback and feature requests for this one and put it all into one powerful piece of software. TrueCheck will compare volumes and show you what's the same and what's different – and then it will help you prune and sync those volumes.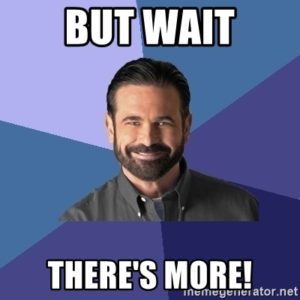 Create a PDF with thumbnails and metadata for EVERYTHING that's sitting on that hard drive you keep meaning to deal with. Search your files for all the BlackMagic RAW or RED files and much more. Generate checksums for a file, folder or volume using as many different checksums as you like. TrueCheck will be the first release in a long line of new products coming this year. We are so proud to show what we've been working on and enhance and improve your arsenal of tools.
Of course we were happy to talk archiving and transcoding as well! myLTO, PrimeTranscoder and PreRoll Post have all been updated for the new activation system we released in October. The new website and activation system also allowed us to start offering a different update model, bundles and rentals.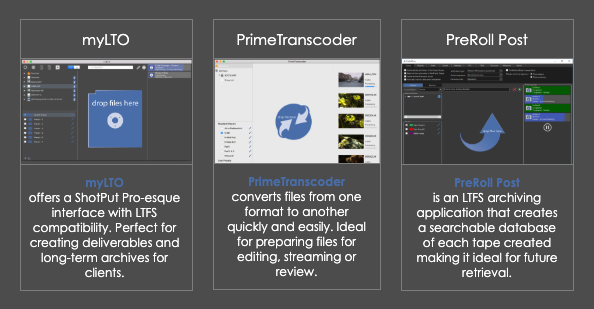 Until next year NAB! See you in Vegas on Sunday in 2020….