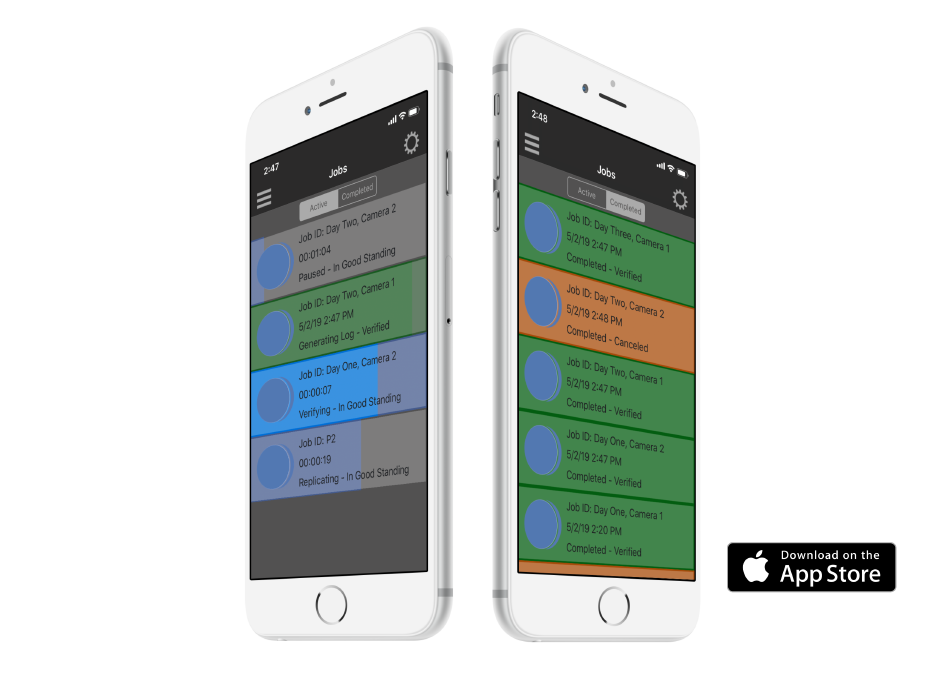 Imagine HQ iOS app is here! That's right, the highly anticipated tool that puts your job information in your hand is now available. Check in on those offloads from across the lot or stage, running a quick errand, or (and can this is our favorite) while grabbing a bite to eat or a drink with the crew. We're basically bringing you freedom, you're welcome.
ShotPut Pro 2019.2
A quick note about Imagine HQ before we get into the fun stuff. It's designed to be used with ShotPut Pro version 2019.2 or later. And before you even ask, yeah we released them together! Would we leave your workflow hanging?? Heck no!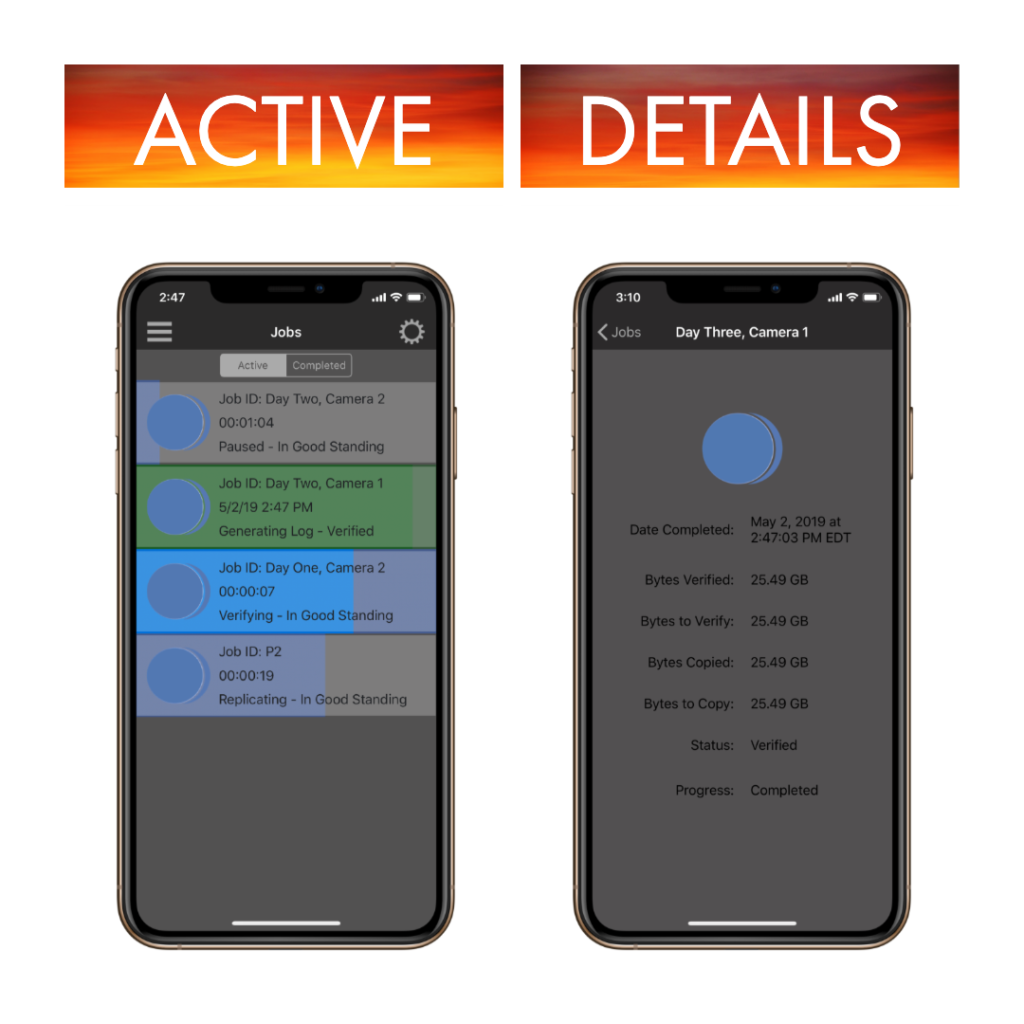 Active Jobs
Once you've connected ShotPut Pro and Imagine HQ (here's an FAQ on how to do just that!) you will start seeing active jobs immediately. The active job screen looks a lot like the progress window you know and love in ShotPut Pro. Complete with similar color coding for at-a-glance information.
Different filter options allow for job order to change based on preference. Each job can be selected for further details including the date, bytes to be verified, bytes to copy and the status. Both active and completed job details can be reviewed. And that's a lovely segue to our next topic…
Completed Jobs
View the completed jobs up to 48 hours after they are done. If you need to go back further than that, the job reports can easily be accessed from the job history tab in ShotPut Pro.
This is a great way to refer back the next day or share job progress with others on the team. Speaking of, YES you can link multiple licenses of ShotPut Pro to one Imagine HQ app. This is ideal for team management. And because we like to anticipate the next question, yes again, you CAN use Imagine HQ even if your company owns the license of ShotPut Pro. We will go one step further; you can even use Imagine HQ on your ShotPut Pro rental licenses. Wait, you didn't know we sold 15 and 45 day rental license? Read more about those here!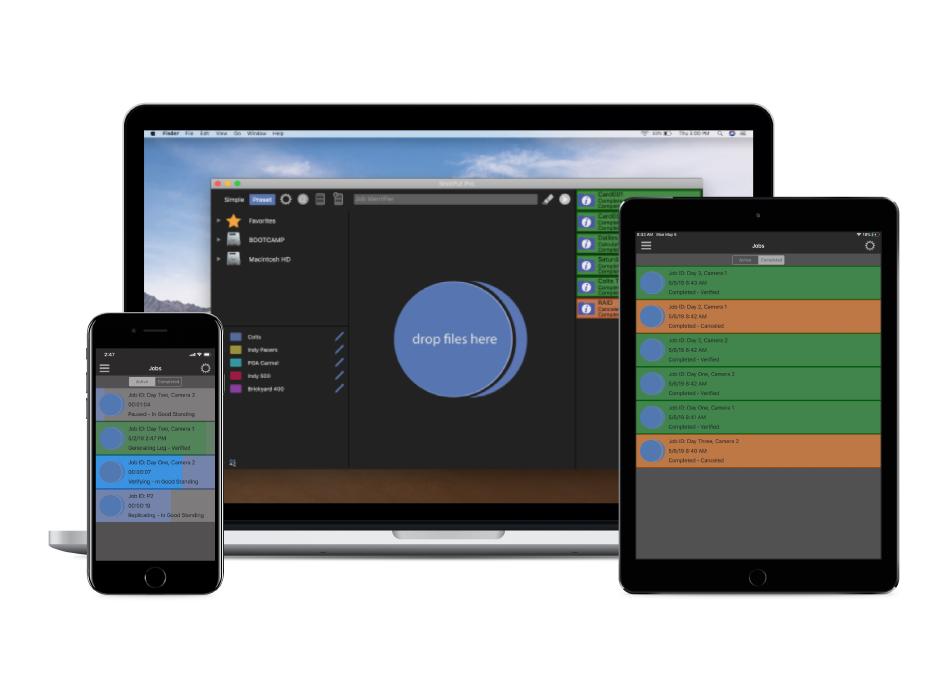 Download Imagine HQ today from the app store!
Bring the power of real time job status right to your hand.