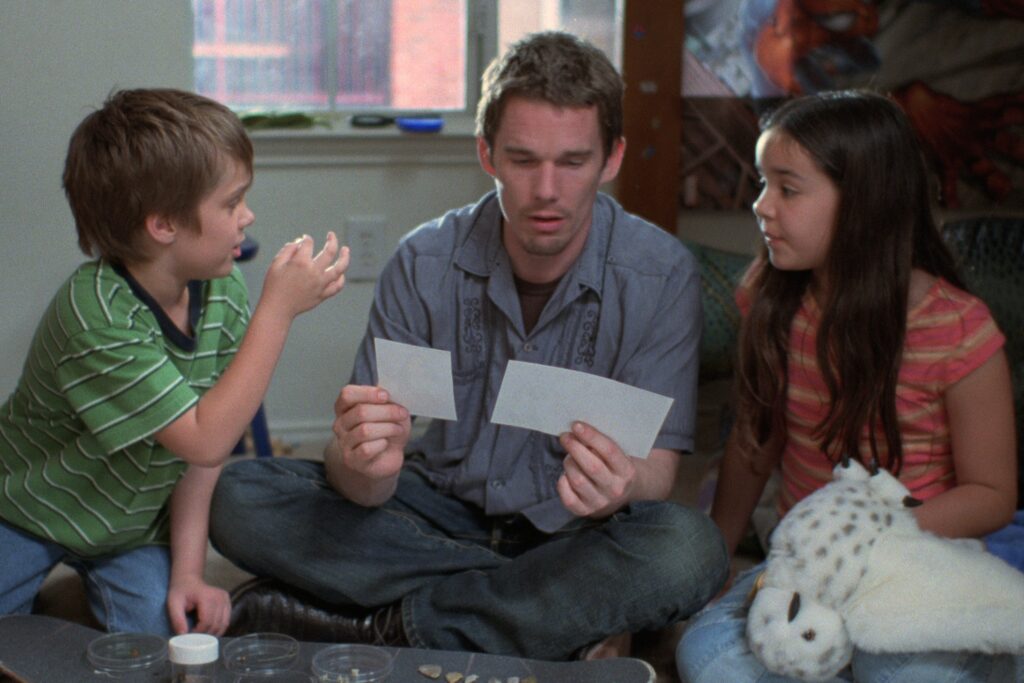 Image Boyhood © |
As a company that has been involved in the media and entertainment industry for over 30 years, we know that the amount of time and effort than goes into a movie can be extreme. In some cases, that time can even extend over an entire decade or more. But what is the cause for such lengthy delays? As we take a look at 7 movies with production lasting longer than 10 years you'll see there are many different reasons why these movies took so long to make, ranging from on set injuries to political unrest.
Roar (11 Years)
Roar was an adventure comedy following a naturalist on a nature preserve in Africa. Because of its heavy reliance on animals cinematographer, Jan de Bont (who went on to direct both Speed and Twister), would spend hours rolling film and waiting for the animals to do something worth including in the film. In fact, this led to much of the movie being filmed in a documentary style.
Not only did the numerous animals cause filming delays, but they also led to roughly half of the entire cast and crew being injured. The director and lead actor, Noel Marshall, was bitten eleven times and other injuries included fractured ankles, hands, and legs. It is estimated that out of the cast/crew of 140 people, over 70 were injured during filming. However, what led to the longest delay was a dam flooding which resulted in the destruction of both the set and equipment. This ultimately led to huge delays and multiple budget increases.
Boyhood (12 years)
Unlike many of the films on this list, Boyhood production was originally slated to last as long as it did. Without a full script, and with only specific plot points in mind, director Richard Linklater began filming for the next 11 years. He wrote the script after each year of filming to mesh with the characters and how they were changing.
While the filming did not have many production delays, Boyhood is an one of a kind movie that received widespread critical acclaim upon its release. Performances by Ethan Hawke and Patricia Arquette both received various praise and award nominations as well.
Avatar: The Way of Water (12 years)
The recently released Avatar: The Way of Water was first announced after the release of the worldwide acclaim of the original Avatar. Its writing and visual effects preparation were done in tandem for the next seven years. Then its filming began in 2017 and wrapped up in 2020. Its use of performance capture in underwater scenes was something that had never been accomplished before and added significant time to the length of the shoot.
Another contributing factor to its length of production was due to delays caused by the COVID-19 pandemic shutdowns. Although the length and budget for production was extensive, Avatar: The Way of Water made up for it when it brought in over $2.176 Billion Dollars worldwide. This made it the highest grossing film of both 2022 and the COVID-19 pandemic era.
The Evil Within (13 years)
The Evil Within is an American horror film directed by Andrew Getty and was considered a personal project of his. Due to this, he largely financed the film himself which led to the filming and production constantly being stopped and restarted. Much of the film was shot in Getty's own mansion, of which he converted a room into a post-production studio.
While this stopping and starting led to most of the delay, conflicts in the cast also contributed. Getty's death in 2015 left the film without the coloring and editing completed until producer, Michael Luceri, finished the film in 2017.
Twenty Years Later (20 years)
Twenty Years Later, while not very popular in the traditional markets, is considered one of the best films of all time to come out of Brazil. Directed by Eduardo Coutinho, it originally began as a story about the life and death of João Pedro Teixeira, a peasant leader who led a revolt against landowners and was eventually killed. However, a halt was put on filming when the Brazilian Military Dictatorship arrested members of the crew and confiscated their equipment.
Twenty years later, Coutinho returned to material and shot new scenes telling the story of the beginnings of the movie, including some of the actors and crew. Upon its release it was honored with a number of best film awards and has since gained a cult following in Brazil.
The Thief and the Cobbler (29 years)
The Thief and the Cobbler not only had a decades long production, but its end product was unfinished. It was co-written and directed by Richard Williams in the 1960s but the animated movie did not release until 1993. During this time unreliable funding and an over ambitious animation design caused delay after delay. In 1989, Warner Bros. took up the project but after going over budget it was heavily cut and re-edited.
The movie was finally released by Allied Filmmakers and just two years later Disney released a second edited version under the title, Arabian Knight. Both films were considered lackluster and performed poorly at the box office.
The Other Side of the Wind (46 years)
This film, directed by Orson Welles, was intended to be his comeback to Hollywood when it first began shooting in 1970. Instead, The Other Side of the Wind would take a total of 46 years to complete. This satirical drama was under production into the 1980s when Welles became involved in legal, political, and financial issues.
Welles would then pass away in 1985, but yet filming had been completed and a few attempts were made at completing it. In 2014 the rights were bought by Royal Road and it was finally released in 2018. It received critical appraise for its story following an aging film director in Hollywood.